How is lost income valued in personal injury claims?
When you're involved in an accident that causes bodily harm, you may not only have medical bills and property to replace but also lost wages. If you cannot work for any length of time due to injuries sustained in an accident that wasn't your fault, you might be able to file a personal injury claim to recover your lost wages.
The at-fault party would be responsible for paying for your lost income, along with medical bills and possible pain and suffering. The team at De Castroverde wants to inform you about how lost income is valued in a personal injury claim, to help you decide whether or not you have a claim.
Free Personal Injury Case Evaluation
What Is a Personal Injury Claim?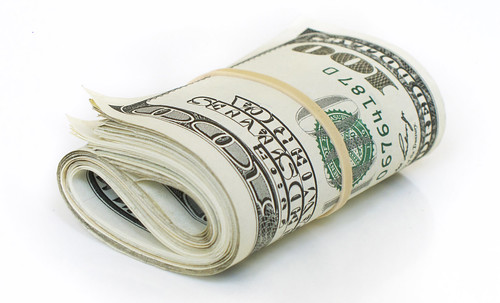 A personal injury claim is a legal dispute resulting from an accident or injury attempting to reclaim damages from the at-fault party. There are many different types of personal injuries, including:
Car accidents.
Truck accidents.
Bus accidents.
Pedestrian accidents.
Birth injuries.
Slip and fall.
Dog bites.
Bicycle accidents.
Product liability.
Premises liability.
Medical malpractice.
When one of these results in bodily harm, the injured party can sue the at-fault party for damages. Damages can include compensatory and punitive damages. Compensatory damages include medical bills, chiropractic care, transportation to appointments, lost income, rehabilitation, future medical bills, and future lost income. It can also include damages for mental anguish, emotional stress, loss of joy in activities, and pain and suffering.
Punitive damages are awarded when the at-fault party acted maliciously or with gross negligence to further punish the defendant. To determine if you have a personal injury case, reach out to the knowledgeable team at De Castraverde for a free case evaluation.
What Is Lost Income?
One part of the compensatory damages you can recover is lost income or wages. Lost wages refer to the money you would have made at your job from the time of the accident through the date of judgment. Your injuries must result from the accident and cause you to miss work. Any time missed for medical appointments, rehabilitation, or other treatments will be covered by lost wages. If you're unable to work due to physical or emotional pain or cannot complete your duties due to the injuries, those lost wages are also covered.
Lost wages compensation includes any financial benefits you miss out on due to your injuries, such as bonuses or commissions. Lost wages are measurable income based on the amount of work missed due to your injuries.
What Is Lost Earning Capacity?
A separate consideration in your personal injury case is lost earning capacity, which refers to money you would have earned in the future had you not been injured in the accident. Lost earning capacity attempts to estimate what future wages you have lost the potential to earn due to your injuries. It can be harder to prove lost earning capacity, so it's important to present as much factual evidence as possible, such as:
Wages before the injury.
Bonuses.
Promotion opportunities.
Education level.
Evaluations and performance.
Industry growth.
Standard raises.
Years to retirement.
Health.
Age.
Lost earning capacity will also consider how long you're expected to be unable to work due to your injuries and whether or not you can perform a different job, even if that's at a reduced rate.
How Is Lost Income Valued in a Personal Injury Case in Nevada?
Lost income is calculated per day of missed work, including wages, tips, commissions, bonuses, and overtime. If you have to use paid sick days, vacation days, or personal days, you can also claim them as lost wages because, without the accident, you'd still have those available. The easiest way to recover lost wages is to get a letter from your employer stating the following:
Your job title.
Date of hire and confirmation of employment as of the date of the injury.
Normal hours worked each week.
Standard rate of pay.
Overtime rate, if any.
Number of overtime usually worked per week.
Amount of work missed due to the injury.
Any commission, tips, or bonuses that you would have received.
Perks you didn't receive (such as a car allowance).
If your employer doesn't want to write a letter containing this information, you will need to gather any documentation proving your lost wages. This documentation may include:
Pay stubs.
Income tax returns.
Billing statements for self-employed workers.
When calculating lost income, include partial days for hours you've spent at doctor's appointments, physical therapy, or any other type of treatment you're receiving for your injuries resulting from the accident. For complicated income situations, you may need to have a forensic accounting expert testify as a witness.
What's the Statute of Limitations on Lost Income in Nevada?
You have two years from the accident date to file a civil lawsuit in Nevada, including personal injury cases with lost wages.  This means that the statute of limitations on lost income is two years in Nevada.
It's important to note that some injuries have a shorter statute of limitations, such as medical malpractice. If you have a medical malpractice case, you can expect the statute of limitations to be as short as one year from the date of the injury. It's best to check with a personal injury lawyer as soon as possible to guarantee you file your claim in time.
Reach Out to De Castroverde Today
If you or someone you love has been injured in an accident and have lost wages due to that injury, reach out to the skilled team at De Castroverde today. We have the experience and knowledge to help you recover your lost wages, medical bills, and pain and suffering. We fight hard to protect our clients' rights while going after a fair settlement.
You can reach us 24 hours a day, seven days a week, via our secure online messaging service or at 702-222-9999. A team member will be happy to answer any questions you may have or get you set up for a free case evaluation.