How To Join A Class-Action Lawsuit
You may have seen a class-action advertisement on television or social media and recognized the product as one that's caused you harm. What does this mean to you? If you believe that the defendant's negligence is responsible for your loss, then read on to learn more. Find out what a class-action lawsuit is and how to join one with our blog.
What Is a Class-Action Lawsuit?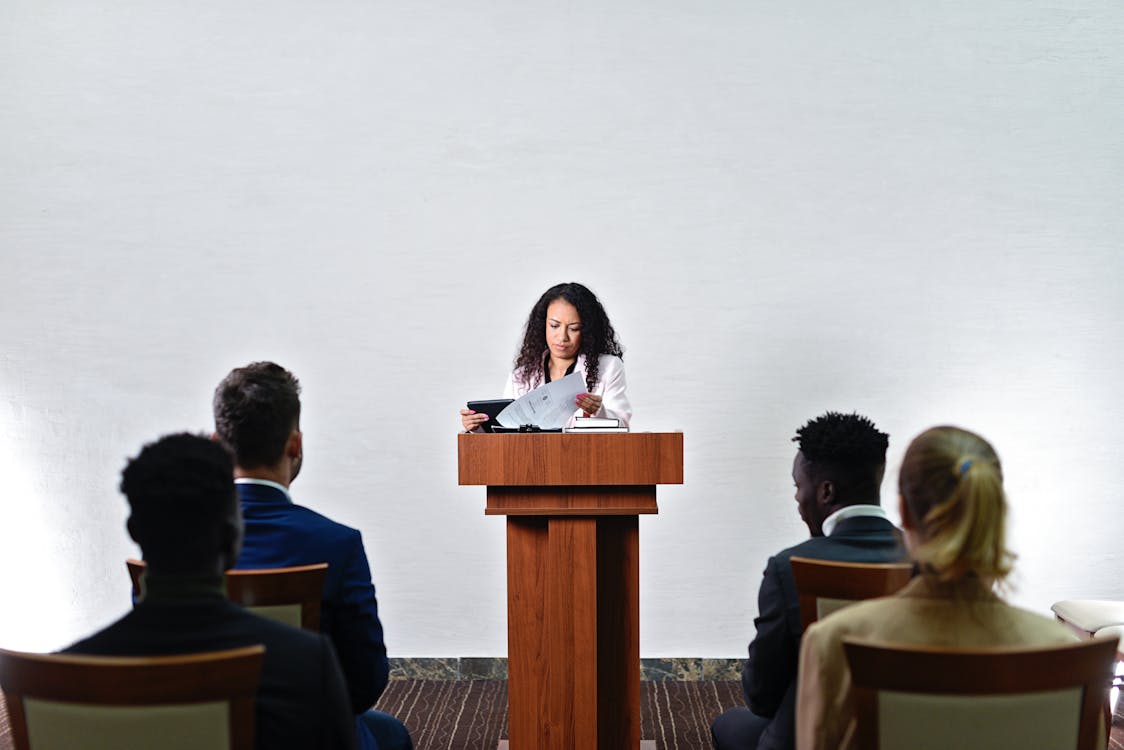 A class-action lawsuit is a civil case that is brought on behalf of eligible recipients, where a group of people who have suffered common injuries due to the defendant's conduct seek compensation for damages. While the dispute is the same for all class members, one individual acts as a representative. The basis of the claim often centers around product liability. However, the reasons behind the action can vary, and litigation can be brought in both state and federal courts.
Why Are Class-Action Lawsuits Preferred?
Class-action lawsuits frequently make the headlines, especially when they feature big businesses or multimillion-dollar settlements. These legal proceedings are a practical solution where the courts can hear product liability matters, and it means limiting resources, from witnesses and experts to evidence, to one case. A single issue only uses one judge and a single courtroom, meaning multiple cases won't clog the docket. While each litigant can bring their own action, joining one is more efficient, less expensive, and requires less involvement.
Another reason to pursue a class-action lawsuit is that many individuals don't have enough damages to justify bringing the case before a judge independently. For example, a bank may charge its customers $100 each in illegal fees. Because the amount is so small per person, fighting for damages alone isn't worth your time and expense. However, one class-action lawsuit on behalf of thousands of clients who were wronged has plenty of merits and could result in a settlement in the millions of dollars.
Each victim is also more likely to receive a fair distribution of the damages recovered than they would if multiple lawsuits were heard. When the first few plaintiffs win their cases, they'll most likely get the bulk of the insurance proceeds, leaving little for those who bring a lawsuit later. Corporations are also well equipped to defend against one claim. However, when numerous claimants come forward, you level the playing field, and the case becomes a fair dispute. The company will be more likely to settle the case and remedy its misconduct under legal pressure.
What Are the Stages of a Class-Action Lawsuit?
Depending on the nature of your case, it can be a long process with many steps to follow. If your class action involves numerous plaintiffs — or defendants — it can take years to resolve these matters. So ensure you go into your proceedings with realistic expectations, knowing it will take time to complete the process. The common steps for a class-action lawsuit are outlined below.
Hire an Attorney
A claimant who's suffered an injury or damages should hire an attorney. If you believe you're not the only person who has been affected, you should ensure your representation is experienced in litigating class-action lawsuits. Certifying a class, litigating, and negotiating settlements aren't easy tasks and require a firm with a track record of success and the resources to advocate on the member's behalf.
File a Lawsuit
Your lawyer will start the class action by filing a complaint. This document names at least one class representative who will file the suit on behalf of the rest of the members. The defendant can respond and object, especially if the requirements haven't been met or the matters need to be heard individually.
Obtain Class Certification
In the next step, the class representative's attorney will file a motion asking the court to certify the class. To secure approval, the law firm must:
Assign a lead plaintiff, typically the class representative.
Show a proper legal claim against the defendant.
Prove that the class is large enough.
Provide Notice to Members
Once the lawsuit is certified, the plaintiff must send notice of the action to the individuals who are eligible for a settlement. This process can be done by various means, from mailing known claimants to posting the information on social media.
Try the Case or Negotiate a Settlement
Once the notice period is complete, the case proceeds to a decision by a judge or jury — unless you can settle first. Even if you do come to an agreement out of court, the presiding judge must approve the terms. The members are notified when a verdict is announced or a settlement is reached.
Distribute the Compensation
The lead plaintiff's counsel will arrange payment to all eligible victims unless you've chosen to opt out, which is your right. The representing law firm gets a percentage of the damages first, followed by the class representative, who generally takes a higher share than the other members because of the work they must put into the case. Finally, the balance of the class members gets an equal portion of the remaining funds, regardless of the extent of their damages.
How To Join a Class-Action Lawsuit
There are two ways to get involved in a class-action lawsuit: file a lawsuit yourself or join as a member. The latter is the easiest route, and if you find out about a case you're eligible for, you should follow the instructions on the notice. You can also contact the plaintiff's law firm or settlement administrator for more information.
You may even have to provide proof of your losses to show that you're eligible to join the case or at least file a claim form to receive your damages. Ensure you follow the attorney's instructions carefully when entering the class action, or your claim could be denied. Once you're approved as a member, you probably won't have to take any additional action until your case settles.
It also doesn't cost anything to join a class-action lawsuit. However, it may be years before you receive any money, so be patient. A judge has the final say over any award, and objections and appeals can significantly delay the verdict.
If you have questions about joining a class-action lawsuit, contact our experienced law firm. These claims can be complicated, so don't take on this battle alone. We'll provide the expert answers you're looking for and help you get the most out of your litigation.
Photo Credit: Man Person People Woman by Mikhail Nilov is licensed with Pexels License