What Are Non-Economic Damages in Personal Injury Cases?
In personal injury cases, noneconomic damages don't necessarily involve financial gain, and a jury generally awards them. They are less straightforward than economic damages, which may include out-of-pocket expenses.
The De Castroverde Law Group – Accident & Injury attorneys of Henderson, Nevada, work hard to help clients recover both the economic and non-economic damages they deserve.
What Are Compensatory Damages in Personal Injury Cases?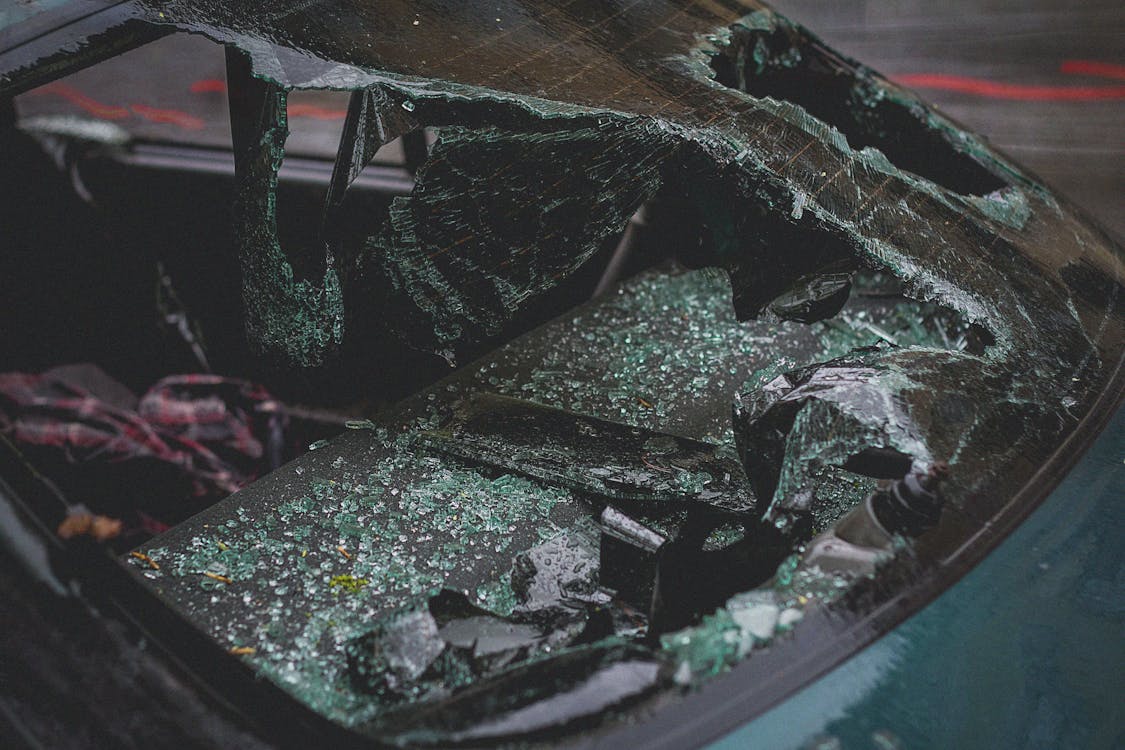 Nevada personal injury plaintiffs may seek compensatory damages from a defendant. The purpose is to compensate the plaintiff for past financial losses and those anticipated in the future. Compensatory damages exist as two types:
Economic and fiscal (monetary) damages: Commonly used to recover wages lost due to the accident.
Noneconomic damages: Commonly used in cases involving pain and suffering caused by accident.
What are cases involving economic damages? These cases include plaintiffs seeking financial compensation in personal injury matters. A dollar amount is attached to the claim to recover losses from impacts such as:
Property damage.
Medical bills.
Lost past wages.
Loss of ability to earn future wages.
On the other hand, noneconomic damages involve damages suffered but are not necessarily directly related to financial losses. They cover several types of non-compensatory damages, such as:
Loss of enjoyment.
Physical impairment.
Emotional distress.
Disfigurement.
Inconvenience.
Pain and suffering.
Other "general" losses.
Emotional and Mental Damages in Henderson Personal Injury Cases
When a plaintiff gets injured in an accident, the case involves more than damaged property and physical injuries. Many suffer mental and emotional injuries that can be more destructive than the physical aspects of the case.
For example, although your physical pain may be debilitating, the idea of not being able to pick up or play with your grandchildren could lead to depression. Such psychological injuries can also lead to anxiety as well as flashbacks.
Under Nevada state law, you deserve compensation for these types of damages. Noneconomic damages are as significant as economic damages in Henderson's injury and accident cases.
Types of Noneconomic Damages in Nevada Personal Injury Cases
All nonmonetary losses fall under the broad name of noneconomic damages. They involve losses you have suffered due to injuries sustained during an accident. Review the categories below:
Disfigurement: Permanent scars or injuries caused by accidents can be devastating. They don't necessarily cause you to suffer financial losses; however, physical disfigurement can lead to many emotional and mental issues because it can negatively impact the rest of your life.
Emotional Anguish: Since many accidents are frightening events, your experience may cause great emotional grief and distress. An accident can completely change the course of your life. Such sorrow is cause for noneconomic damages in personal injury cases in Henderson.
Loss of Enjoyment: After an accident, your physical injuries may not allow you to enjoy the things you used to love doing. Your everyday routines may suffer interruptions that could be both long-term and short-term. For example, if you used to spend your summers surfing and your winters skiing but can no longer do either one, you deserve to be compensated for no longer being able to enjoy these activities.
Mental Injuries: If your injury accident has caused you to suffer from mental, emotional, and psychological damages, you may recover noneconomic compensation from the defendant. These damages signify the agony of having to cope with the nonphysical trauma.
Pain and Suffering: Many personal injury plaintiffs deal with much physical pain and suffering after the accidents themselves. Medical expense compensation does not necessarily cover these injuries. You may receive noneconomic damages that place a monetary value on your pain and suffering.
Reputation and Humiliation Damages: After an accident, your social standing may suffer significantly from a personal injury sustained during an accident. You may worry about your reputation, both personally and professionally. Suppose you suffer from humiliation and reputation damage. In that case, your Henderson personal injury attorney may help you recover noneconomic damages to compensate for your emotional losses resulting from an accident involving personal injuries.
Nevada Noneconomic Damages: What Can I Claim?
What you can claim in a Nevada personal injury and accident case depends on the severity of your suffering. The more permanent, painful, lasting, or severe your injuries are, the higher your compensation for noneconomic damages. Other factors include the type of psychological harm you are going through, your pain level, and the anticipated time it will take to heal after the accident.
If you have suffered a personal injury in the Henderson, Nevada area, a De Castroverde Law Group – Accident & Injury attorney can help evaluate your case. These experienced attorneys understand what it takes to fight for the compensation you deserve due to economic and non-economic damages.
Nevada Personal Injury Cases: Noneconomic Damage Limits
In personal injury cases that do not involve medical malpractice, the compensation you may receive for noneconomic damages is limitless.
However, if your lawsuit is related to a medical malpractice case, your noneconomic damages are subject to limits. In such cases, you may receive compensation for up to $350,000.
Henderson, Nevada, Accident and Personal Injury Attorneys
Don't try to fight your Nevada personal injury and accident case alone. You need a state-licensed attorney to ensure that you receive the economic and non-economic damages you deserve. Understanding what is fair in these cases starts with hiring a lawyer to assess your medical bill needs. Then, and only then, can your attorney address accompanying pain and suffering.
Using the assistance of a seasoned personal injury lawyer helps you to assess the evidence professionally. Your attorney will prepare it for you so that it's admissible in court while doing what it takes legally to negotiate a fair resolution.
Sometimes, the plaintiff and defendant can negotiate a fair settlement. Other times, the case must go to trial. Your Henderson De Castroverde Law Group – Accident & Injury attorney will build a case for you and ensure that your options are clear.
Give the De Castroverde Law Group – Accident & Lawyer firm a call at 702-803-3048. Or contact us online today.