Take Your Holiday Guests Out to Dinner in Summerlin, NV
Instead of entertaining and cooking for your guests visiting over the Thanksgiving holiday, take them out to dinner in the heart of Summerlin. From French restaurants to Greek tavernas, there's a cuisine for every palate in this charming residential area of Las Vegas. Here are some of the best spots to take your holiday guests to dinner in Summerlin.
Ohlala French Bistro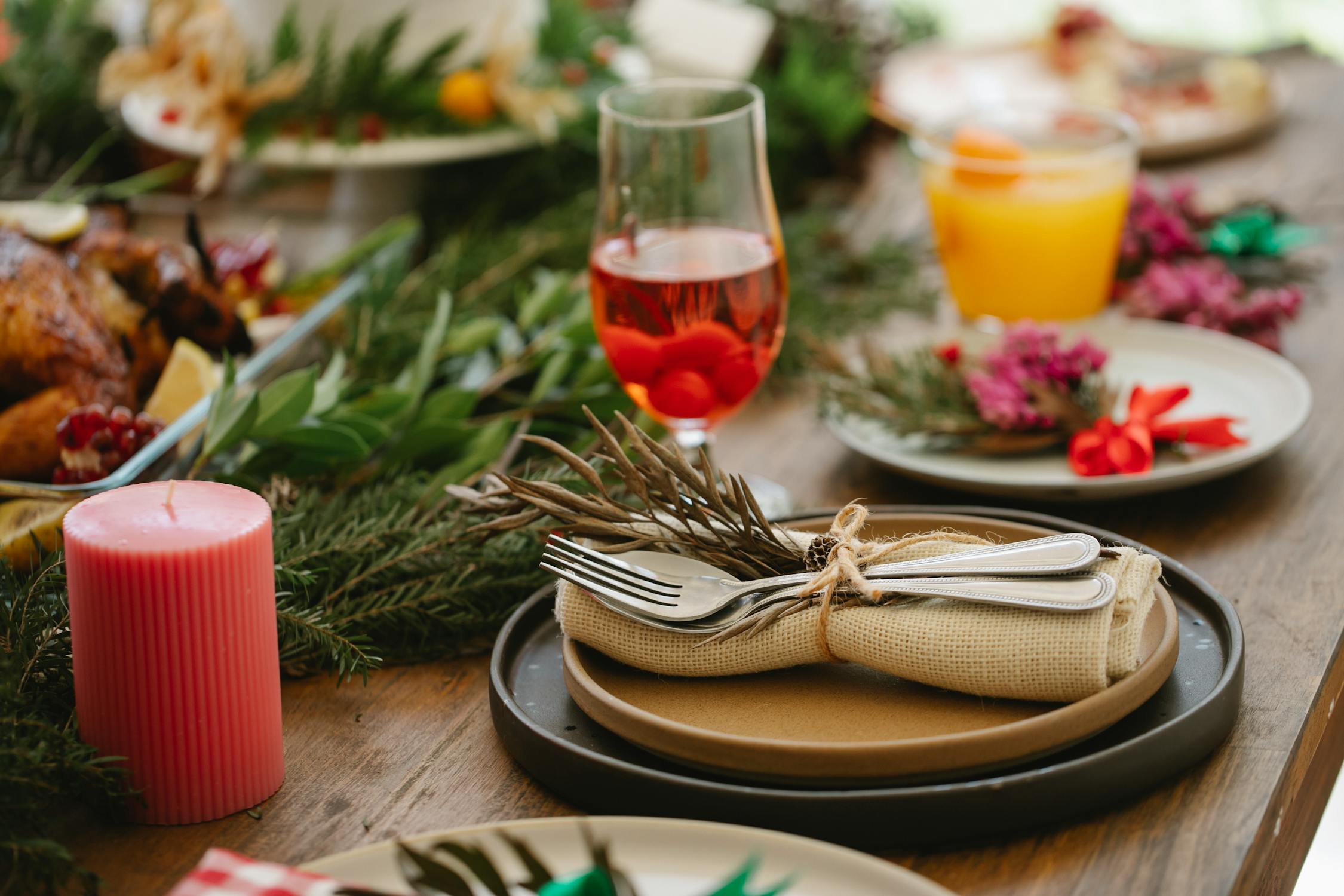 Ohlala French Bistro is a delightful taste of France in Summerlin. Established by Richard Terzaghi, Ohlala serves authentic French cuisine in a charming Parisian bistro with classic chandeliers and a well-stocked wine cellar. Richard plans an impeccable menu, and his chefs use fresh, organic, and local produce where possible. You can pair your choice of over 20 French wines with your dinner or choose from a selection of wines from California and Oregon.
Appetizers include French onion soup with caramelized onions and gruyere cheese, escargot with shallots and garlic, baked brie with roasted garlic, and warm crusted pistachio goat cheese, activating your taste buds with heady aromas. Entrees include flank steak with red wine, beef filet mignon, pan-seared sole, sauteed salmon, pan-seared duck breast, roasted Cornish hen, and more. Then, finish your culinary delights with a decadent cheeseboard selection or a sweet treat. The dessert trolley includes tiramisu, chocolate mousse, lemon meringue pie, creamy chocolate, and vanilla ice cream with homemade chocolate ganache.
Location: 2120 N. Rampart Blvd. #150, Las Vegas.
Hours: 11 a.m. to 9 p.m. Tuesday through Friday and 11 a.m. to 2 p.m. and 4 p.m. to 9 p.m. on Saturday and Sunday.
Hawthorn Grill
Hawthorn Grill, tucked away in the Spa Tower on the south side of the upscale JW Marriott Las Vegas Resort, features an excellent balance of American classics and steakhouse fare. The family-friendly dining room accommodates 110 guests and showcases an expansive outdoor patio with bubbling fountains surrounded by lush foliage. Known for its exceptional service and charming atmosphere, Hawthorn Grill ignites your evening with waterfalls that offer colored lighting for an evening ambiance. And the well-stocked bar serves 30 different wines by the glass, and an opulent wine cellar showcases over 170 bottles of wine.
An array of soups, salads, shellfish, steak, and fish favorites are available for dinner, as are traditional items, such as squash lasagna and smoked chicken. Side dishes are a la carte but large enough to share family-style, including roasted wild mushrooms, truffle steak fries, crispy Brussels sprouts, sautéed baby spinach, and classic grilled asparagus with bearnaise sauce. And to finish off your meal, a chocolate martini is a stellar option to pair with chocolate ganache cake or caramelized New York cheesecake.
Location: 221 N. Rampart Blvd., Las Vegas.
Hours: 5 p.m. to 9 p.m. Sunday through Thursday and 5 p.m. to 10 p.m. on Friday and Saturday.
Elia
Nestled in a strip of shops off Durango in Summerlin, Elia is a stylish, authentic Greek taverna at the lovely Lakeside Plaza. Dining at Elia is a culinary experience that reflects Greek culture through its traditional Mediterranean cuisine. The kitchen sources fresh ingredients, and traditional flavors of sun-drenched herbs and spices infuse the chef's dishes. You can keep it simple with a starter of roasted feta with fresh chilies and tomato or sample grilled octopus, pan-fried zucchini chips, mussels in spicy white wine lemon sauce, or Greek meatballs with mint, onion, and parsley in a house-made tomato sauce.
Greek favorites include lamb souvlaki with homemade tzatziki, grilled oregano lamb chops with lemon sauce, baked halibut with garlic and olives, and whole-grilled Mediterranean sea bass. Traditional sides include roasted lemon potatoes with Greek oregano and delicious savory spreads like taramosalata. And for dessert, pair a Greek liquor with rice pudding and cinnamon, semolina custard in phyllo, walnut baklava, or a Greek frappe with vanilla ice cream.
Location: 8615 W. Sahara Ave., Las Vegas.
Hours: 4 p.m. to 10 p.m. Tuesday through Sunday.
Marché Bacchus
Marché Bacchus is a European escape and a wine lovers paradise. In this French-inspired fine dining restaurant, the old world meets contemporary life with copper-tiled high ceilings, walls covered in art, and a gorgeous, centered chandelier. You can watch elegant swans pass by as you dine along Lake Jacqueline. Fireplaces and heaters keep you warm in the winter, and a state-of-the-art misting system keeps you cool in the summer. Patrons can purchase wine from the extensive in-house wine shop and pay a small corkage fee.
The chefs use only the freshest ingredients, and the menus change seasonally and include vegan and gluten-free options. A caviar service offers sevruga, golden osetra, and a caviar sampler option. The appetizers menu spoils you with choices of cheeseboards, soups, signature frog legs, oysters, shrimp, beef tartare, escargot, and grilled octopus. Entrees include Mediterranean sea bass, Scottish king salmon, cauliflower steak, red wine braised beef, bistro chicken, venison tenderloin, and prime steaks and chops. And the dessert menu showcases firm favorites, such as carrot cake, cheesecake, and chocolate mousse cake.
Location: 2620 Regatta Drive, Suite #106, Las Vegas.
Hours: 3 p.m. to 9 p.m. daily.
Vintner Grill
Vintner Grill is an elegant fine dining establishment nestled in Summerlin with a stylish white dining room that offers a complete selection of American bistro classics and international specialties from Spain, France, and Italy. It also has a beautiful patio featuring two illuminated cabanas where you can enjoy your meal in a casual yet elegant outdoor setting. Their impressive wine list of over 400 labels embellishes the walls, and a selection of artisanal beers and signature cocktails add to their extensive drinks menu.
A delectable selection of starters includes white bean hummus, crispy calamari, pan-seared crab cakes, grilled octopus, roasted cauliflower soup, Caesar salad, and oven-roasted beets with baby spinach, lavender goat cheese, mango, hazelnuts, and mustard vinaigrette. Some firm favorite entrees include pan-seared halibut, Mediterranean sea bass, grilled Atlantic salmon, mussels, clams, shrimp, crispy free-range chicken, braised lamb Bolognese, and vegan portobello mushrooms with fresh lemon and spaghetti squash.
Location: 10100 W. Charleston Blvd., Las Vegas.
Hours: 4 p.m. to 9 p.m. Monday through Saturday and 4 p.m. to 8:30 p.m. on Sunday.
So, there you have it. Our team at De Castroverde Personal Injury and Accident Lawyer offered some favorite spots to take your holiday guests out to dinner in Summerlin. How'd you find our list? Are any best-loved locales we missed? Contact us today to let us know. In the meantime, happy holiday dining in Summerlin, Las Vegas.
Photo Credit: Image by Tim Douglas is licensed with Pexels License