9 Major Factors that Affect an Accident Claim in Nevada
Being in a car accident can be scary, and the consequences can be costly. You shouldn't have to pay for these expenses — from damage to your vehicle to physical injuries — if you're involved in an accident that isn't your fault. Luckily, Las Vegas and the surrounding areas have laws that help to protect you.
If you've been injured and are wondering whether or not you may be able to file a personal injury claim, De Castroverde Accident & Injury Lawyers are here to help. Here are nine major factors that affect a Nevada car or truck accident claim, as well as some other factors to keep in mind if you've been injured in an auto accident.
Understand the Law of Accident Comparative Negligence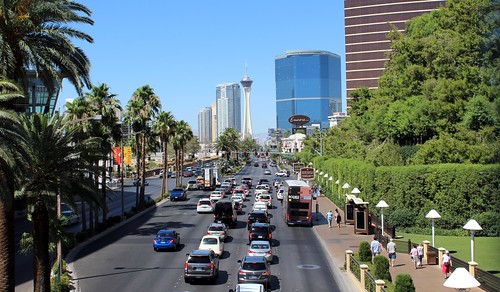 Another factor that significantly influences car and truck accident claims is the law of comparative negligence. In Nevada, a modified comparative negligence law is followed, which means that you can recover damages that happen due to a car accident. Still, if you're at fault for the accident at all, your compensation will be reduced by that percentage. If the accident is found to be more your fault than the other party's, you will be barred from being reimbursed for damages.
Pay Attention to the Statute of Limitations for Accidents
In the state of Nevada, there's a statute of limitations on your right to bring a car or truck accident claim to court. According to Section 11.190, a person must take action to recover damages for injuries caused by the fault of another person by neglect or a wrongful act within two years. This statute means that if you're injured in an accident and plan to file a legal claim for personal injury, you must file within two years of the accident date. This same law applies if an accident resulted in death.
For property or vehicle damage, you must file a claim within three years of the accident date. Keep in mind that if you decide only to file a car insurance claim, you must make your decision rather quickly, within days or weeks. Don't wait too long to proceed if you believe you're entitled to compensation for damages and injuries you sustained due to a car or truck accident.
Was the Truck or Car Accident Reported Properly?
If you're involved in an accident in Las Vegas or the state of Nevada, you must report the accident to the police if the accident resulted in any type of injury or death to a person or any vehicle or other property damage. Accidents must be reported immediately to the Nevada Highway Patrol department or another form of law enforcement. If you fail to report an accident, not only will you be barred from seeking compensation, but you may also lose your driver's license for up to an entire year.
Type of Injuries Sustained
What type of injuries you sustained due to the accident can also play a factor in the outcome of your personal injury claim for a car or truck accident. For example, someone who had minor injuries, such as a broken bone or soft tissue injury, may be entitled to less compensation than someone who suffered permanent disfigurement or disability, such as traumatic brain injury. The severity of the injury can impact the number of medical bills you're now responsible for and your ability to work or live life as you did before.
Total Medical Bills
Injuries that occur in a car accident can result in a significant amount of medical bills. Significant injuries may result in an emergency room visit, inpatient hospital stay, and follow-up or therapy appointments. You shouldn't be responsible for paying these bills, and the higher your bills are, the higher your compensation amount should be. It's essential to keep track of all bills you receive to make a rightful claim for compensation.
Damage to the Vehicles Involved
Juries and judges also take into consideration the damage that occurred to the vehicles involved in the accident. They will look at things such as whether or not the airbag deployed in your vehicle and if your vehicle was towed after the accident. They will also consider the amount of overall damage to your vehicle. It helps to get a written estimate of the damage done to your vehicle and how much it will take you to repair or replace the vehicle due to the accident.
Witnesses and Other Evidence
Some intersections have cameras that record if an accident takes place. These videos may be used in court to prove the accident's severity and maximize your claim. Statements from any witnesses present can also be taken. These may be found in a police report, taken by the insurance companies, or after the fact with the help of an attorney.
Insurance Status of Both Parties
Nevada law has rules when it comes to obtaining proper automobile insurance for cases such as this. Injuries become expensive. If you or the other driver are without insurance, it plays a crucial role in the outcome of your case. Make yourself aware of these automobile insurance laws and what coverage is required.
Car vs. Truck Accidents
It's also important to recognize whether you were injured in a car accident or a truck accident. Injuries and damages sustained from a truck accident may be more severe due to the sheer size difference between a car and a large truck. Truck drivers are also required to carry special insurance policies to protect themselves and their employees in the event of an accident. They also result in significantly more deaths than car accidents alone.
If you or a loved one have been injured in a car or truck accident and is looking for help, reach out to De Castroverde today. Our team of qualified attorneys can help guide you through the next steps and get you the compensation to which you're entitled. You can reach us 24 hours a day, seven days a week by phone at 702.222.9999 or visit us online. The knowledgeable team at De Castroverde Accident & Injury Lawyers looks forward to helping you and providing you with the best representation possible.