What Is a Pedestrian Accident and How Can You Prevent One?
Las Vegas is home to some of the highest rates of pedestrian accidents in the entire United States. These accidents can traumatize the victim, and they can also cause life-altering injuries and even death. Most of these accidents occur because of careless drivers. If you or a loved one has injuries from being in a pedestrian accident, give us a call today at 702-803-2048 to get the representation and compensation you deserve. Our expert lawyers can guide you and keep you updated throughout the entire process.
What Is a Pedestrian?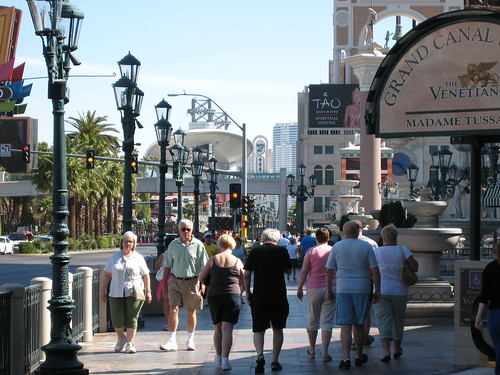 A pedestrian is anyone walking along the road or in a developed area. A bicycle or scooter will qualify you as a motor vehicle driver, so a pedestrian must be traveling by foot. If a vehicle strikes a person walking legally, following traffic signals, and staying in the marked crosswalk, the fault is easy to determine.
If a pedestrian is struck by a vehicle while not following proper traffic laws, the fault can be a little more complicated to resolve. It's essential to speak with a lawyer in any pedestrian accident involving injuries to ensure you have proper representation in your case. Contact the team at De Castroverde today to see how we can help you.
Pedestrian Right-of-Way Laws in Nevada
The Nevada Statute 484B.287 states that pedestrians have the right-of-way in intersections and crosswalks. This right-of-way isn't unlimited, and pedestrians must still take caution. There are restrictions on when and how they enter a roadway. Jaywalking is illegal when you're walking outside the crosswalk area when there's a crosswalk provided.
Pedestrians must also yield to drivers and give them the right-of-way if they're crossing a highway. But regardless of who has the right-of-way, pedestrians should stay alert to avoid getting injured. If you have to walk, be sure to pay attention, stay aware of your surroundings, and be prepared to yield. If you're injured in an accident and had the right-of-way, contact De Castroverede today for help.
Las Vegas Pedestrian Laws
Las Vegas also has its own set of regulations on pedestrian-related traffic. These include:
Section 11.30.050. Pedestrians can only cross the roadway by right angles or the shortest route to the opposite curb, with the crosswalk as the exception. You can receive a citation for crossing a road diagonally or anywhere other than a crosswalk.
Section 11.30.070. Pedestrians must use crosswalks between adjacent intersections where traffic-control signals are, including stop signs and stoplights. They're also required to use crosswalks in a business district, which limits pedestrians to crosswalks in the most heavily trafficked areas in Las Vegas.
Section 11.30.090. This statute requires those traveling by foot to use crosswalks when provided and states that it's illegal to walk along the adjacent roadway.
Section 11.30.100. If no sidewalks are present, this law requires pedestrians to walk only on the left side on the shoulder or roadway, facing traffic. This position will allow the pedestrian to see any approaching vehicles and is in place to help reduce the risk of an accident.
Common Causes of Pedestrian Accidents
Several factors may lead to an increase in the odds of a pedestrian accident, including:
Lack of street lighting at night or lack of crosswalk reflectors.
Vehicle equipment failures.
Lack of signs or paint that's fading on the crosswalk area.
Malfunctioning traffic signals at intersections.
Driver negligence may include driving under the influence of drugs or alcohol, which causes slow reactions, falling asleep at the wheel, or simply not paying attention to the road.
Common Injuries From Pedestrian Accidents
A pedestrian will likely have suffered severe injuries following a pedestrian accident, even at accidents at low speeds. Pedestrians have no protection against a heavy vehicle, which results in injuries that may require long-term care. Common pedestrian injuries sustained from a car versus pedestrian accident include:
Lacerations.
Bruising.
Fractured bones.
Loss of one or more limbs.
Paralysis.
Spinal injuries.
Permanent scarring or disfigurement.
Traumatic brain injuries.
Death.
If you were in a pedestrian accident and sustained injuries, reach out to a personal injury attorney. With proper legal representation, you can get help acquiring compensation to cover your medical bills, lost wages, and other damages. Give the lawyers at De Castroverde a call today to set up a consultation.
When Can I File a Personal Injury Claim For a Pedestrian Injury?
You can file a personal injury claim when you have been in an accident caused by another party's negligence. For example, if a car strikes a pedestrian who has the right-of-way and that accident results in injuries, the at-fault driver may be required to provide the injured party an adequate compensation. If you are the injured party in a pedestrian accident, you may be eligible to file a claim. Personal injury claims have a statute of limitations in Las Vegas of two years after the date of the injury, so it's best to consult with an attorney as soon as possible.
How to Avoid Pedestrian Accidents As a Driver
If you're a driver, there are things that you can do to help you avoid an accident involving a pedestrian. These things include:
Driving slowly in areas you expect pedestrians to be present. Going slow can give you the extra time to respond or stop if you see a pedestrian.
Give yourself extra time and be patient with those who may need additional time crossing the street, such as senior citizens.
Take the current weather into account when driving. If the weather is terrible, you may need extra stopping time.
Don't drive while under the influence of drugs or alcohol.
Contact De Castroverde Personal Injury Attorneys Today
If you or someone you love has suffered an injury from a pedestrian accident, please do not hesitate to contact De Castroverde's personal injuries lawyers today. Our team has years of experience handling motor vehicle and pedestrian claims and will provide you with the honest, fair representation you deserve. You can contact us today by phone at 702-803-2048 or schedule your free case evaluation online today. Our Las Vegas accident attorneys are ready to assist and get you the compensation you deserve.