Why hire a personal injury lawyer?
When you've been injured in an automobile accident or experienced a slip and fall accident, you may be left wondering how to go about collecting money to cover your medical bills, lost wages, and possible pain and suffering. If you have suffered a personal injury in Las Vegas, don't take on these challenging scenarios yourself. Instead, consider hiring a knowledgeable lawyer in the area with the experience in personal injury cases necessary to get you the compensation you deserve. Here are the top reasons why you should hire a personal injury lawyer.
What Is a Personal Injury Lawyer?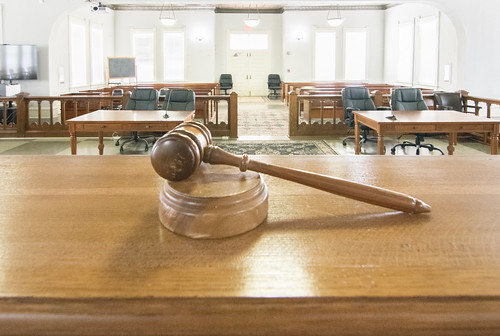 A personal injury lawyer will protect your rights, investigate your case, and help you obtain the compensation you deserve. They are objective and don't let emotions play into their findings. Personal injury lawyers will interview their clients to determine whether they have a case and then get to work conducting research, investigating, and building evidence to support the case to gain their client compensation. Compensation can include lost wages, current and future medical bills, and pain and suffering. A personal injury lawyer will either negotiate a compensation package or represent your case in court if the parties cannot agree.
Having the proper representation can help prevent you from compromising your case due to errors or missing deadlines. Your lawyer will handle all the details, from gathering relevant information and filing forms to allow you the time to focus on healing. A personal injury lawyer helps level the playing field because insurance adjusters are highly trained in tactics designed to deny or limit claims. A skilled lawyer will be well-versed in these tactics and have strategies to ensure that you aren't manipulated into getting a smaller settlement than you deserve.
Why Should You Hire a Personal Injury Lawyer?
Although you're not required to hire a lawyer to pursue damages in personal injury cases, there are several reasons why it's in your best interest. A personal injury lawyer will provide you with:
Objectivity and professionalism. A personal injury can cause you tremendous emotional trauma as well as physical pain. A personal injury lawyer can look at your case free of emotions and attachment to objectively decide whether you have a case. If you do have a case, your lawyer can also provide you with an idea of what compensation you should receive. Their experience and knowledge will provide the perspective needed to get you the settlement you deserve.
Negotiation skills. Personal injury lawyers bring excellent negotiating skills to the table for working with other parties to get you the compensation needed to cover your lost wages, medical bills, and pain and suffering. The involved parties will have representatives looking out for their best interests. You need to have the same.
Options. The process for pursuing a personal injury claim can be time-consuming. Your lawyer will discuss your viable options and the consequences of those options. Typically, you can either file an insurance claim or pursue a personal injury lawsuit. Court action is usually the last resort, but it may be required if you cannot agree with the other parties involved. Your lawyer will guide you to make the best decision based on your needs.
Litigation. If your case does go to court, an experienced personal injury lawyer will be able to provide you with the legal representation required in litigation. They'll gather evidence to win your case and get you your settlement.
Expedition. A personal injury lawyer will start working on your case the moment you hire them, allowing you to focus on healing. They will begin building your case even before you are 100% recuperated, expediting the process and thus getting you a settlement as soon as possible.
Evidentiary help. A personal injury claim can include a lot of evidence. Your lawyer will not only work to gather evidence to support your case but will also scrutinize the evidence presented by the defendants.
A better chance of winning your case. Hiring a personal injury lawyer nearly eliminates the possibility of settling for less than you deserve. Their goal is to get you the most significant settlement possible to cover all current and future expenses associated with your injury.
A personal injury lawyer will keep you on track to meet deadlines and stay within stipulated time limits. This helps keep everything moving towards compensation.
What Will a Personal Injury Lawyer Do for You?
When you hire a personal injury lawyer, they'll seek justice and compensation for you as the injured party. Duties include:
Filing legal complaints.
Offering legal advice.
Preparing legal documents.
Representing you in court.
Reviewing your rights.
Analyzing your case.
Investigating the facts.
Running interference with insurance adjusters.
Analyzing settlement offers.
Advising legal strategies.
What Can a Personal Injury Lawyer Help With?
Personal injury claims can encompass a variety of accidents and injuries, including:
Hiring a personal injury lawyer will help you get a settlement to recover the financial compensation you deserve based on your unique case. If you or a loved one believe you may have a personal injury claim in Las Vegas, contact De Castroverde today to discuss your case. With over 60 years of combined experience, our team is here to guide you at this time of need.
Contact us today for a free consultation to determine whether you have grounds for a personal injury claim. You can reach us at 702.222.9999 or fill out our online contact form 24 hours a day, seven days a week. We will fight hard to ensure that you get the best possible outcome.