What is pain and suffering in law?
If you've been injured in an accident, you can pursue compensatory damages from the at-fault party. Compensatory damages include lost wages, medical bills, and pain and suffering. To ensure that you receive the best compensation award possible, you will need to know how to factor in obscure damage like pain and suffering.
What Is Pain and Suffering?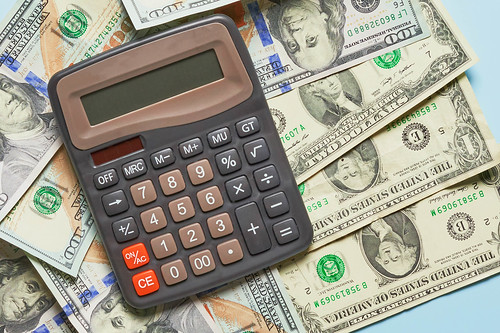 Pain and suffering is a blanket term used to describe the physical and emotional damages endured after an accident. Pain and suffering is included in a request for compensatory damages in a claim against the at-fault party of an accident. The two main types of pain and suffering are physical and mental or emotional pain and suffering.
Physical pain and suffering include how the injuries to your body have affected your daily activities. It consists of the physical pain you have endured from your injuries to date and in the future. Ongoing physical therapy or rehabilitation for an injury long after the accident may also qualify as physical pain and suffering. You may also notice pain while working or trying to participate in hobbies you once enjoyed. This physical pain would also be covered under physical pain and suffering.
Mental or emotional pain and suffering is the anguish and distress you experience that surface as fear, anxiety, depression, and more. If this emotional stress or mental anguish affects your daily activities, work-life, or hobbies, you may be entitled to compensation for this mental pain and suffering. Mental pain and suffering is harder to quantify. Still, an experienced personal injury lawyer can help you determine a fair compensation amount based on previous settlements they've worked out.
How Much Are Pain and Suffering Payouts?
Unfortunately, there's no one answer to this question as there's no standard for calculating an amount for a pain and suffering payout. In a personal injury case, a jury is asked to make a decision on the amount based on reasonable judgment. Factors that will affect the amount include:
Severity of the injury.
Length of recovery time.
Amount of work missed.
Continuing care.
Permanent disability or disfigurement.
Malicious intent.
The personal injury lawyers at De Castroverde would be happy to review your case during a free case evaluation to help you determine if you should request pain and suffering in your personal injury claim. They will also work with you to determine a fair compensation amount and help you appeal for a higher award if the compensation granted isn't acceptable.
Pain and suffering can be calculated using a per diem method with a dollar amount paid out for each day you were in pain. Another method is the multiplier method, which uses the economic damages awarded to calculate a rough estimate for pain and suffering. Both of these systems have their flaws, so your best bet is to hire an experienced personal injury attorney.
Does Insurance Cover Pain and Suffering?
Yes. The insurance company of the defendant will pay out for pain and suffering. They often use complicated software to determine an amount they're willing to pay based on your injuries. The insurance company will make a standard offer based on these calculations. The insurance company will also have a team of lawyers working hard to keep the payout to a minimum. For that reason, you need to have a well-versed personal injury attorney on your side to protect your rights and keep the insurance company from low-balling you with a payout.
How Do You Prove Pain and Suffering?
Physical pain and suffering is slightly easier to prove than mental pain and suffering, but both are subjective. You can use medical records, videos, photographs, and testimonials from family and friends. If you've been injured in an accident, start documenting as much as possible in relation to your injuries. For example:
Take pictures of any bruises or lacerations.
Document any days it's impossible for you to get in the car due to your fear of being in another accident.
Video record yourself attempting activities you once loved with little to no success.
Have family and friends write statements about what you're going through.
Document nightmares related to the accident.
Visit your doctor regularly to monitor your injuries.
Be sure to share any new pain with your medical provider.
During negotiations, the insurance adjuster will look closely at your medical records and any other supporting documentation to prove pain and suffering. The more documentation and records you have, the better your chances of recovering damages from your personal injury.
What Types of Accidents Cause Pain and Suffering?
A variety of personal injury accidents can cause you to have pain and suffering. These include, but are not limited to, the following:
Car accidents.
Truck accidents.
Motorcycle accidents.
Bicycle accidents.
Bus accidents.
Slip and fall accidents.
Birth injuries.
Dog bites.
Pedestrian accidents.
Premises liability.
Product liability.
Medical malpractice.
Wrongful death.
In the event of wrongful death, the accident victim's family can sue the at-fault party for pain and suffering due to the loss of their loved one. In this case, the pain and suffering can include the loss of companionship, parental guidance, spousal intimacy, household services, care, and love and affection. The family will file for loss of consortium against the defendant.
Do I Need a Personal Injury Attorney to File a Claim for Pain and Suffering?
The simple answer to this is no. You're not required to be represented by an attorney to file a claim. But it's highly recommended that you work with a skilled personal injury attorney to garner the best possible settlement. A personal injury lawyer will walk you through the process, reducing your stress and allowing you to focus on healing.
If you or someone you love has been injured and would like to recover damages for pain and suffering, contact the knowledgeable team at De Castroverde. Our personal injury lawyers have the expertise required to get you the best award for damages possible. You can reach us by phone 24 hours a day, seven days a week at 702-222-9999, or via our secure online messaging system. We offer a free case evaluation, and our staff is fluent in Spanish to help get you the answers you need.