Common Personal Injury Cases in Nevada
Personal injury cases are more common than you may realize in Nevada. Any time someone is involved in an accident caused by someone else's negligence or intentional actions, there's the potential for a personal injury claim. A personal injury lawyer will help you protect your rights and get the compensation you deserve after your accident. Working with a personal injury lawyer on a claim increases not only your chances of winning the case, but also the number of potential damages recovered.
What Is a Personal Injury?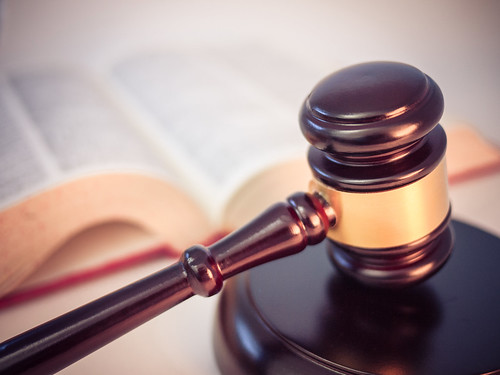 A personal injury is any type of accident that causes physical or emotional damage at the hands of another person acting recklessly, negligently, or even intentionally. Personal injury claims can recover financial damages for physical, emotional, or pain and suffering due to the injuries resulting from the accident.
What Are Common Types of Injuries in Personal Injury Cases?
Injuries covered by a personal injury claim can be bodily or psychological. Common types of injuries in personal injury cases include, but are not limited to, the following:
Neck injury.
Amputation.
Broken bones.
Paralysis.
Soft tissue injury.
Lacerations.
Assault or battery.
Slander or libel.
Disfigurement or scarring.
Psychological damage.
Permanent disability.
If you've experienced any one of these injuries and want to know if it qualifies for a personal injury claim, contact the team at De Castroverde so we can review the details of your injury and advise you as to the next steps.
What Are the Most Common Causes of Personal Injury?
The most common causes of personal injuries include:
Automobile accidents. The No. 1 cause of personal injury cases in the United States is automobile accidents. Car accident cases are often the result of a driver acting recklessly, driving under the influence, or inattentive driving. It's impossible to know exactly how many accidents occur in Nevada each year, as they range from fender benders to fatalities. Nevada averages approximately 300 fatalities per year due to car accidents, which increased 3.3% from 2019 to 2020.
Slip and fall accidents. If the conditions are unsafe and adequate warning isn't provided, you may have a slip and fall case. The National Safety Council shares that a slip and fall accident results in approximately 8.9 million trips to the emergency room in the U.S.
Medical malpractice. Medical professionals make mistakes such as misdiagnosing, leaving items in the body after surgery, or discharging patients too soon. Any of these, and many more, are valid cases for medical malpractice. The New England Journal of Medicine estimates that 99% of physicians will face at least one medical malpractice lawsuit before age 65.
Product liability. If a product manufactured and sold to a consumer causes injury or death, a personal injury case will help recover damages. According to the U.S. Consumer Product Safety Commission, unsafe and defective products cause approximately 29 million injuries and 21,000 deaths each year in the U.S.
Workplace accidents. Accidents that happen at work, such as slicing open a finger, are typically covered under workers' compensation, which is a type of personal injury case. The U.S. Bureau of Labor Statistics reports that 2.8 people per 100 full-time workers were injured in 2020, a number that hasn't changed much since 2018.
While these are the most common causes of personal injury, many other causes would warrant a personal injury claim as well. These include:
Bicycle accidents.
Birth accidents.
Bus accidents.
Dog bites.
Spinal cord injury.
VA benefits.
Short- and long-term disability.
Social security benefits.
If you or someone you love has been injured in an accident, reach out to the knowledgeable team at De Castroverde Law Group to see if you have a personal injury claim. We have the experience to determine whether or not you have a case and carry that case from beginning to end with you. We will examine the facts, investigate the situation, and provide you with an estimate of the compensation you can expect to receive. De Castroverde offers a free consultation, so don't delay and contact us today.
What Types of Damages Can a Personal Injury Case Recover?
A personal injury case may seek both compensatory and punitive damages from the at-fault party. Compensatory damages cover both economic and non-economic damages. Economic damages include medical bills, transportation to medical facilities such as an ambulance or for appointments, lost wages, physical therapy, rehabilitative services, and chiropractic care, as well as future medical bills and future lost wages. Noneconomic compensatory damages include mental anguish, emotional distress, loss of joy in activities, and pain and suffering.
If the at-fault party is found to have acted maliciously or with gross negligence, you may also be awarded punitive damages. Punitive damages further punish the at-fault party by making them pay more in a compensation package.
Is a Personal Injury Lawyer Required to File a Claim?
No. You're not required to hire a personal injury lawyer to file a personal injury claim. However, you should know that the chances of winning your case increase significantly when you hire a personal injury lawyer. They have the knowledge and experience to go after the damages you deserve while protecting your rights.
The at-fault party will have legal representation working hard to ensure that their insurance policy pays out as little as possible for your injuries. You need to have someone on your side to combat that. A personal injury lawyer can also help you maximize the financial payout for your injuries.
Contact De Castroverde Law Group Today
De Castroverde Law Group – Accident & INjury operates as a family in more ways than one. The firm was founded by brothers Alex and Orlando, along with their father Waldo. The idea of family continues to inspire our firm. We see each client as a priority and work to provide you with the best service possible. Our firm continues the legacy of being one of the first firms with staff fluent in Spanish. We create an environment to reduce the stress you're feeling regarding your personal injury case, leaving you with the knowledge that your case is in good hands.
If you have a personal injury case to discuss, reach out to De Castroverde Law Group 24 hours a day, seven days a week by phone at 702-222-9999 or via our secure online messaging system. Don't hesitate to request a free case evaluation.