What is a catastrophic injury?
Accidents can be life-changing, especially if they result in a catastrophic injury. This type of damage can result from various accidents, from a car or motorcycle accident to slip and fall or fire accidents. Catastrophic injuries don't just affect the injured person either; they can affect the entire family. If you or someone you love has suffered a catastrophic injury due to accident or negligence, reach out to the knowledgeable team at De Castroverde Law Group to get the compensation you deserve.
What Is a Catastrophic Injury?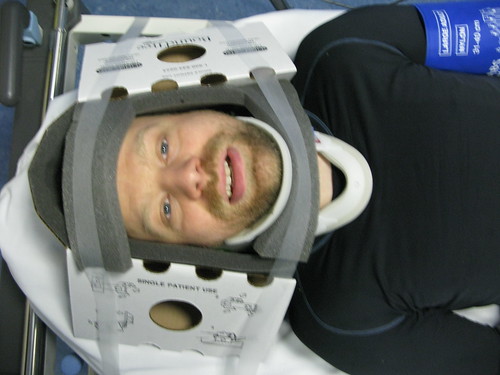 Serious injuries or illnesses that leave the injured person with permanent, life-changing damages are considered catastrophic. These injuries affect the ability to perform daily tasks, return to work, or maintain quality of life. Some examples of catastrophic injuries include:
Spinal injuries.
Traumatic brain injuries.
Severe burns.
Loss of limb.
Organ damage.
Injuries leading to deafness or blindness.
Disfigurement.
Paralysis.
Severe scarring.
Internal injuries.
The injured person may not return to their original profession or work at all after a catastrophic injury, resulting in a loss of income. Medical care required for any of these injuries can be expensive and long-term, adding up quickly. Additional life care expenses may be needed because the injured party can no longer care for themselves independently. An experienced personal injury lawyer can help you get the compensation needed to cover these expenses and more.
Who Is Responsible for a Catastrophic Injury?
Specific facts will need to be considered to determine who's responsible for damages when a catastrophic injury occurs. More than one person may have played a role in the accident that resulted in injuries. If the damages were caused by negligence, an intentional act, or a defective product, you might be able to file a personal injury claim.
The responsible party could be a medical professional such as a nurse, doctor, surgeon, or other medical personnel. The owner of the motor vehicle who caused the accident is another possible responsible party. The manufacturer of a defective product or employer or premises owner is another possibility.  An experienced catastrophic personal injury lawyer will investigate your specific case to determine fault.
Anyone who directly caused a catastrophic injury due to negligent actions can be held liable according to Nevada law.
What Is Comparative Negligence?
The comparative negligence doctrine, found in section 41.141 of the Nevada Revised Statutes, states that you may be entitled to compensation, even if you're partly at fault for the accident. To qualify for comparative negligence, the other party must be at least 51% at fault for the incident. The claim amount will be adjusted to demonstrate each party's fault percentage. The more you were at fault for the incident, the smaller your settlement will be.
It's often challenging to determine and assign blame for accidents resulting in catastrophic injuries. The expertise of a well-versed catastrophic injury attorney would be very beneficial in this situation. Your De Castroverde attorney will review your case, investigate your claim, and inform you of an estimated settlement amount to help you determine whether or not it's worth pursuing a claim.
What Type of Damages Can You Receive for Catastrophic Injuries?
When a catastrophic injury happens, there are many expenses that can add up quickly. These expenses can be awarded as damages in a catastrophic personal injury case. You can receive both compensatory and punitive damages as part of a settlement. Compensatory damages include both economic and non-economic damages. Economic damages include medical bills, lost wages, future medical bills, chiropractic bills, transportation to appointments, rehabilitation, future lost wages, costs of personal care, and household services. Non-economic compensatory damages include emotional and mental anguish, loss of joy of activities or quality of life, and pain and suffering.
If the responsible party is found to have been grossly negligent, intentional, or malicious, you may also be awarded punitive damages. Punitive damages are designed to further punish the responsible party by making them pay more for the settlement.
Do You Need an Attorney for a Catastrophic Injury Case?
While the answer to this question is no, simply because it's not a requirement to have an attorney represent you if you want to file a claim, that answer is incomplete. If you want to have the best possible outcome, it's essential to seek consultation with an experienced catastrophic injury lawyer to determine a fair settlement and get you what you deserve. The process can also be confusing and complex, making it difficult to navigate the paperwork, evidence, and letters. Dealing with this process alone can become overwhelming quickly.
A catastrophic injury attorney has the knowledge, experience, and negotiation skills to get you a good deal, assuring that you have enough compensation to pay for all past, present, and future medical bills and lost wages. The negligent party's insurance company will make multiple offers to get you to settle for the bare minimum. The catastrophic injury lawyers at De Castroverde will work hard on your behalf to turn the insurance company's substandard offers into an offer you can be satisfied accepting. They also keep the process as streamlined as possible to get you from start to finish efficiently.
Is There a Statute of Limitations on Catastrophic Injury Claims?
Yes. In Nevada, the statute of limitation on most catastrophic injury claims is two years. That means if you wish to file a claim against the negligent party, you will need to do so in a timely manner. The sooner you get started on your claim, the sooner you will have a settlement in hand. A catastrophic injury can result in damages greater than other accidents, making it even more important to seek the advice of an attorney to pursue a claim against the negligent party.
Why De Castroverde Personal Injury Law Firm?
Most of the attorneys at De Castroverde Law Group are fluent in Spanish, and all of them provide an aggressive and dependable legal representation in each case they handle. They believe it's important to deliver one-on-one attention to their clients and are committed to securing the best possible outcome every time.
If you or a loved one have suffered from catastrophic injuries, reach out to the experienced attorneys at De Castroverde. You can reach us by phone 24 hours a day, seven days a week at 702-919-6158, or complete our convenient online form, and someone will get back to you to answer your questions or get you set up for a free case evaluation.