Top 5 Places to Go Christmas Tree Shopping in and Around Henderson
As the Christmas holidays approach, you and your family can look forward to spending the day shopping for a Christmas tree to display in your home. The beauty of a decorated tree adorned with sparkling lights along with festive wreaths and garlands adds to the Christmas feeling inside of your home. Whether you want a Noble fir that's 20 feet tall or a potted Douglas fir that stands about 5 feet tall, you'll find what you want at the following five places to go Christmas tree shopping near Henderson, Nevada.
Moon Valley Nurseries Christmas Trees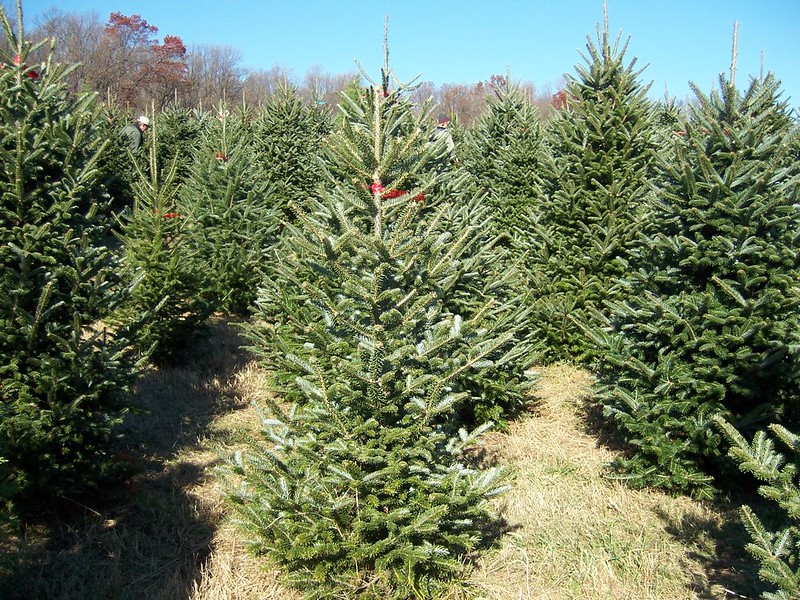 With several large Christmas tree lots in the Henderson and Las Vegas areas, you can find the perfect tree for your home at Moon Valley Nurseries. You'll find the freshest trees with a fragrant aroma that smells like Christmas should. Moon Valley Nurseries carries favorite varieties such as Noble, Douglas, and Fraser firs that range in size from 2 feet to 20 feet.
The knowledgeable staff at Moon Valley Nurseries can help you decide which type and size tree will fit your home, lifestyle, and the duration of the time you'll want your beautiful tree displayed. You can find Moon Valley Nurseries Christmas Trees at several locations around Las Vegas. Stop by the lots between 9 a.m. and 9 p.m. daily.
After setting up your Christmas tree with festive decorations, take the family on a trip to see the evening winter skies at one of several locations ideal for stargazing in the Las Vegas area.
Location: 7375 Tule Springs Road, Las Vegas
Telephone: 702-358-0831
Seasonal Adventures, Inc.
You'll feel the Christmas spirit when you stop by Seasonal Adventures, Inc. This company has three Christmas tree lots at three locations throughout the Las Vegas area. The trees that Seasonal Adventures, Inc. sells come from Oregon daily. Trees this fresh can stay bright-looking throughout the Christmas season.
As you stroll through the lots looking for your perfect Christmas tree, you'll notice that Seasonal Adventures carries all of the favorite varieties of this beloved holiday tree. You can choose the popular Douglas fir, the elegant Noble fir, the Fraser fir that tends to hold its needles longer than other fir trees, the thick Grand fir, or the exotic Nordmann fir.
You can also pick up Christmas tree stands, wreaths, garlands, and various decorations to make your home more festive. If you like a white tree that looks like it has freshly fallen snow on it, the staff can flock it for you.
Once you've purchased your Christmas tree, you can have it netted to easily transport it home or have it delivered to your home for a nominal fee.
While searching for and finding the perfect Christmas tree can work up an appetite, you can satisfy your hunger at these local Las Vegas restaurants.
Locations: Christmas tree lots at 8625 W. Centennial Parkway, Las Vegas; 1001 New Beginnings Drive, Henderson; 6555 S. Riley St., Las Vegas
Star Nursery
Visit Star Nursery to find a Christmas tree that will serve as the centerpiece for your holiday decor. Each Star Nursery store and garden center carries favorite Christmas tree varieties such as Douglas fir, Noble fir, and Nordmann fir.
In addition to Christmas trees, you can stock up on poinsettia plants, colorful garlands to drape around staircases or over the fireplace mantel, and elegant wreaths to hang on your front door. You'll find several Star Nursery locations in the Las Vegas area to shop for the perfect Christmas tree.
Locations and Telephone:
2600 W. Ann Road, North Las Vegas | 702-216-7827
7330 W. Cheyenne Ave., Las Vegas | 702-253-7827
8170 W. Charleston Blvd., Las Vegas | 702-360-7827
9480 W. Tropicana Ave., Las Vegas | 702-278-7827
5340 Boulder Highway, Las Vegas | 702-435-7827
8725 S. Eastern Ave., Las Vegas | 702-333-7827
5380 Blue Diamond Road, Las Vegas | 702-444-7827
911 Buol Road, Pahrump | 775-727-5300
549 Commerce Circle, Mesquite | 702-613-4770
Gilcrease Orchards
Enjoy shopping for forest-grown Balsam fir trees straight from Utah. Gilcrease Orchards carries the tree variety and sells them by the foot. This system makes finding a Christmas tree to fit your budget and home a breeze.
Take advantage of the Gilcrease Orchards Christmas Trees & Breakfast special before or after picking out your tree. Breakfast includes two pancakes, two scrambled eggs, and two strips of bacon. You can also warm up with coffee or hot chocolate to make the Christmas tree shopping experience more enjoyable.
Location: 7800 N. Tenaya, Las Vegas
Telephone: 702-409-0655
Ralph Jones Display
You don't have to wait until the holidays to pick up your Christmas tree and other decors to make your home feel like Christmas when you stop at Ralph Jones Display. This store sells Christmas items year-round so that you can get into the Christmas spirit any time you like. This magnificent showroom features large Christmas trees that can soar up to 25 feet for a grand display, plus small tabletop trees to line your entrance hall or place in small spaces in your home.
Ralph Jones Display is your one-stop shop for all you need to decorate your home for the holidays with wreaths, garlands, statues, and decorations galore.
If you've noticed some of the magnificent Christmas displays in the top Las Vegas resorts and establishments, the professional team at Ralph Jones Display created them. The Christmas designers at Ralph Jones Display can work with your unique home decor to help you fashion the most enchanted Christmas decorations that will impress your family and guests. You can have a distinctive Las Vegas-style Christmas when you shop or work with the designers at Ralph Jones Display.
Location: 2576 E. Charleston Blvd., Las Vegas
Telephone: 702-382-4398
Our De Castroverde Law Group team hopes you and your family find the perfect Christmas tree to decorate your home this holiday season. Which spot had the best assortment of trees? What type of tree did you and your family like the best to bring home? Is there a hidden gem of a place to get Christmas trees that we missed? If so, feel free to let us know, and we'll add your recommendation to our list.