Take a Weekend Vacation Away From Las Vegas at These Stunning Locations
Our experiences in 2020 and 2021 taught us that practicing self-care contributes to how resilient we can become. Our community's economy was among the most brutal hit in the country. Still, now that there are predictions for continued growth in Clark County in 2022, we must prepare to bounce back to pre-pandemic activity levels without succumbing to burnout.
At De Castroverde, we recommend connecting with others and with nature to respond appropriately to stress. Our staff favors taking a break from work and the city through road trips. Are you ready to take a weekend vacation away from Vegas? Our team recommends one of the following stunning locations, less than 300 miles from Sin City.
Steal Away From the Strip to Arizona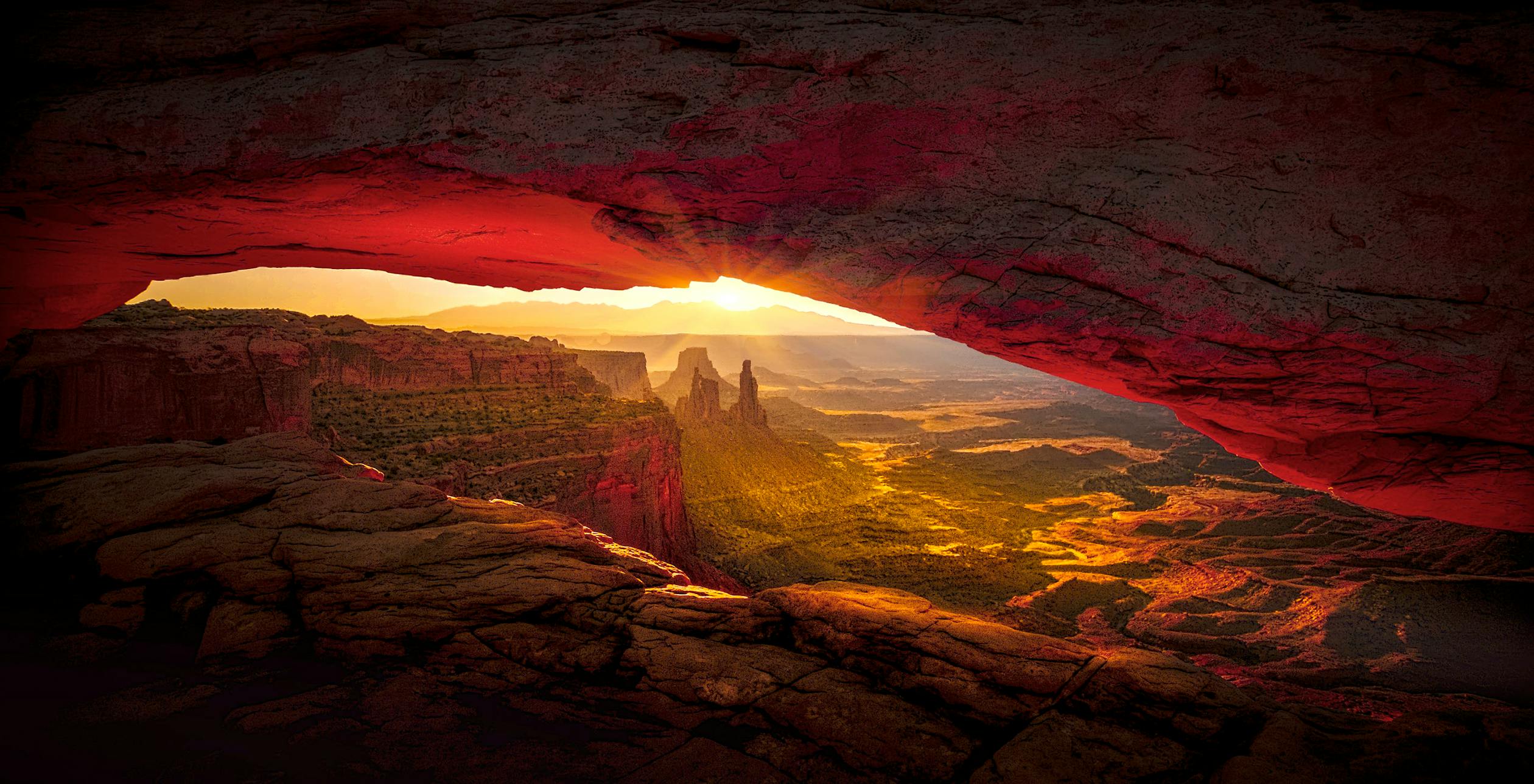 Arizona averages about 300 days of sunshine a year. With miles and miles of hiking trails available, Arizonans know there's no excuse for even the most novice of hikers to find something to explore. Some Arizonans may even challenge you to find a better sunset than those you can find over the Arizona horizons. With some of the wackiest town and street names in the country, road trips from Las Vegas to and throughout Arizona will be highly entertaining.
The Grand Canyon
No list of Arizona locations could be complete without mentioning Grand Canyon National Park, a four-hour drive from the heart of Las Vegas. Inside the park, South Rim lodges are available to rent year-round. The park anticipates a busy 2022, so we highly recommend making reservations as stated on the National Park Service website.
For couples, gazing up at the stars could be the perfect romantic date — telescope optional. If you'd rather be outside during the day, we recommend planning a picnic on Cape Royal, 23 miles south of the North Rim Visitor Center.
Lake Havasu
Remember the nursery rhyme or singing game London Bridge? Lake Havasu has been London Bridge's new home since 1971, when a wealthy businessman, Robert McCulloch, bought the bridge to draw attention to his further development. Sunset is a great moment to snap a selfie from the shoreline trail and frame the bridge in the background. Walk along the lake to view the lighthouse replicas for a romantic date. Lake Havasu City is located a little over 150 miles and 2.5 hours from Las Vegas. Please take note, it's known as the hottest city in Arizona.
Sedona
About 280 miles and 4.5 hours from Las Vegas is Sedona, Arizona, which is said to be a spiritual mecca. Make sure to make your way to Cathedral Rock, where you can rock climb on Trail No. 170 and catch a beautiful Arizona sunset. If you're highly experienced, you could get to the "saddle," which is one of four main vortex sites in Sedona, a place where trees often exhibit twisting of their trunks due to the earth's energy.
For a more relaxed weekend, go winery hopping at the Valley Verde Wine Trail, including over 20 wineries. There's a wildlife rescue organization and preserve called Out of Africa Wildlife Park, where you can find sloths, bears, rhinoceros, and leopards. And if you are planning your weekend away in February, make sure you don't miss out on the Sedona International Film Festival.
We recommend the Sedona Hilltop Inn, which has beautiful views and dine at Italian restaurant Dahl & Di Luca. Try the Romeo and Juliet dish. Visit the restaurant's website to book a reservation, which is required.
Dreamy Vacation in California
California is beautiful, with gorgeous coasts, beaches, parks, and weather. It's usually a relaxing 72 degrees Fahrenheit across the majority of the state most of the year. Still, there is also a nice variety of forests, snow, and desert not far away. It's no wonder, so many classic and modern songs feature California in the lyrics.
With a rich history spanning more than 200 years, the Golden State became home to thousands of settlers looking for wealth during the Gold Rush in the late 1840s and the countless performers and creative professionals serving the filmmaking capital since the early 1900s. Both moments in California history have shaped the area's incredible cultural diversity.
Joshua Tree National Park
The Mojave and Colorado deserts come together in Joshua Tree, and the marriage of two ecosystems gathers a unique diversity of plants and animals. Visitors marvel at the night skies, the park namesake Joshua trees that rise to 40 feet tall, and the fascinating variety of birds, mammals, reptiles, and insects that depend on it for food and shelter. Make sure to follow NPS's top 10 tips for a safe visit.
Find Joshua Tree some 235 miles away from Las Vegas. When you visit, make sure to make time for a country-style breakfast or an Asian-inspired meal at JT Country Kitchen. We recommend you stay at the Joshua Tree Inn, where you'll welcome the luxury of a pool on the property!
Big Bear Lake
Big Bear Lake is 3.5 hours away in San Bernardino County. Get out on the water by hopping on a kayak or a jet ski. Relax on a boat while fishing for trout, bass, and catfish. Stay at the romantic Noon Lodge, which combines modern design with 1950s vintage. Don't miss trying Teddy Bear Restaurant or setting up a picnic near the lake.
Visit the Visitor Center staff at 40824 Big Bear Blvd. There, you can access a free WiFi connection, public restrooms, print and digital information about Big Bear Lake, and you can also purchase gifts like Big Bear branded merchandise.
Los Angeles
At 270 miles away from Sin City, you can spend all weekend in the City of Angels eating delicious food, visiting the Griffith Observatory (the best vantage point for viewing the famous Hollywood sign), catching some sun at Venice Beach, or snapping photos at Silver Lake. Los Angeles can be overwhelming if you try to do and see it all, so we recommend focusing on one area or the category of what you love to do instead. You will likely be back later when you can take on a different perspective.
Our staff pick hotel is The Peninsula Beverly Hills, located close to the University of California Los Angeles and Universal Studios.
What did you think about our list of stunning locations to visit on a weekend trip from Las Vegas? Whether you are a local or a visitor, we'd love to know your opinion. Please get in touch with us today with more suggestions, and we'll add them to our list!