Best Local Restaurants in Las Vegas
Whether you're a visitor to or a resident of Las Vegas, Nevada, you'll appreciate the city's dynamic restaurant scene. Food enthusiasts of every persuasion can find their favorite cuisines along with inviting atmospheres and dedicated staff who make every dining experience special. Explore the following five best restaurants in Las Vegas.
Al Solito Posto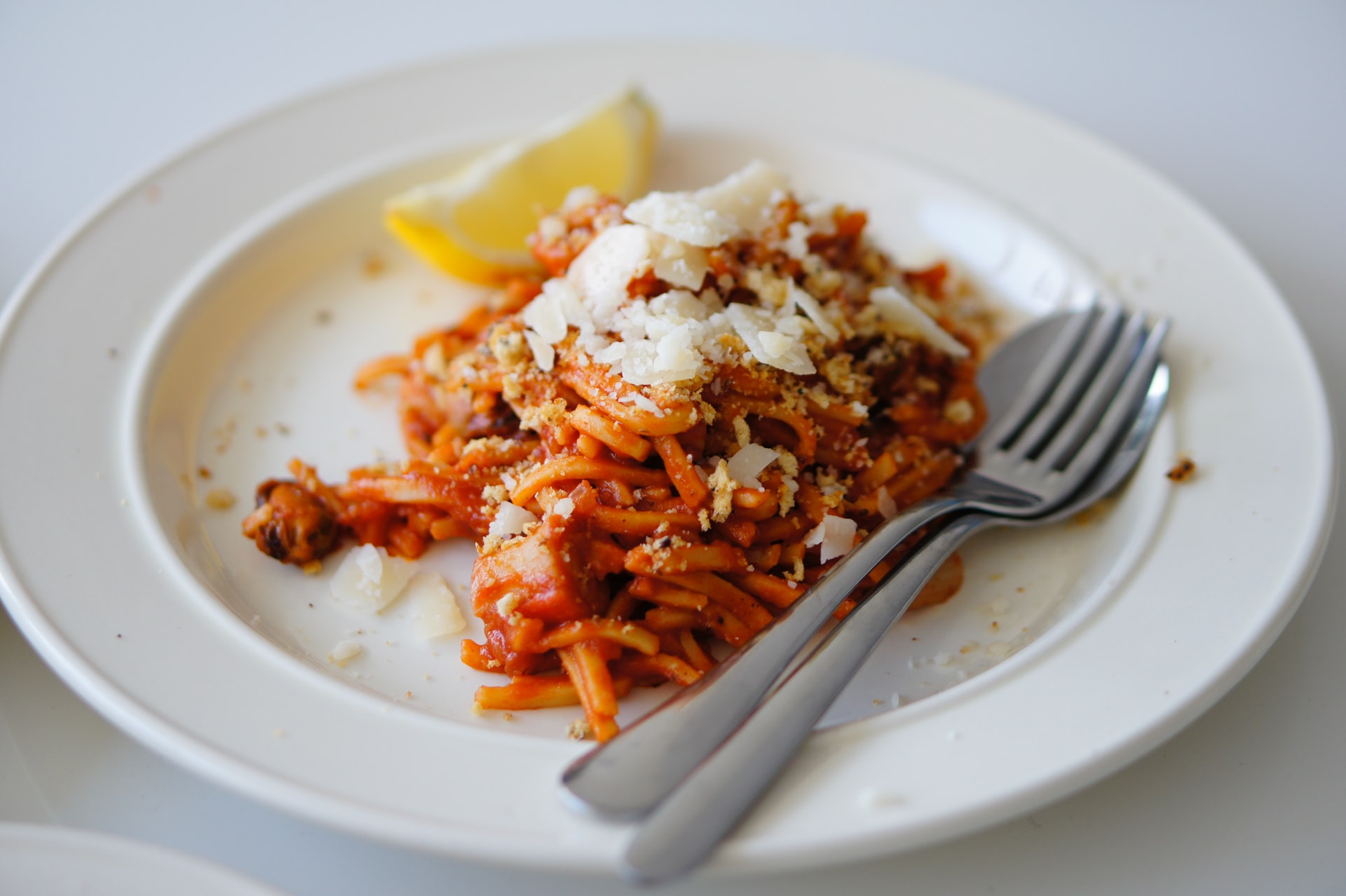 Al Solito Posto, which translates to "at the usual place," is a bon vivant Italian restaurant in Tivoli Village that takes pride in preparing and serving Italian classics that everyone loves. If you're craving a delicious Chicken Parmigiana or Lasagna Al Forno, you'll want to pay a visit to Al Solito Posto.
Housemade pasta is the star of the dishes on the menu, ranging from luscious linguine with clams to spaghetti with homemade meatballs. You can experience the highest quality seafood and meats in dishes such as the veal chop and prime filet to Colorado lamb lollipops.
Al Solito Posto's master mixologists are the creative forces behind the restaurant's signature cocktail selections. You'll find more than a dozen cocktails on the menu awaiting your taste buds, including an espresso martini and the El Solito. This flavor-packed cocktail blends a spicy tequila blanco with fennel, cucumber, lime, and the quinine-flavored aperitif Cocchi Americano. For dessert, don't pass up the luscious tiramisu or seasonal fruit crostata served with vanilla gelato.
Al Solito Posto is open Sunday through Thursday from 4:45 to 10 p.m., Friday from 4:45 to 11 p.m., and Saturday from 4 to 11 p.m. Happy hour occurs Monday through Friday from 4 to 6 p.m. at the bar.
Location: 420 S. Rampart Blvd., Suite 180
Telephone: 702-463-6781
Elia Authentic Greek Taverna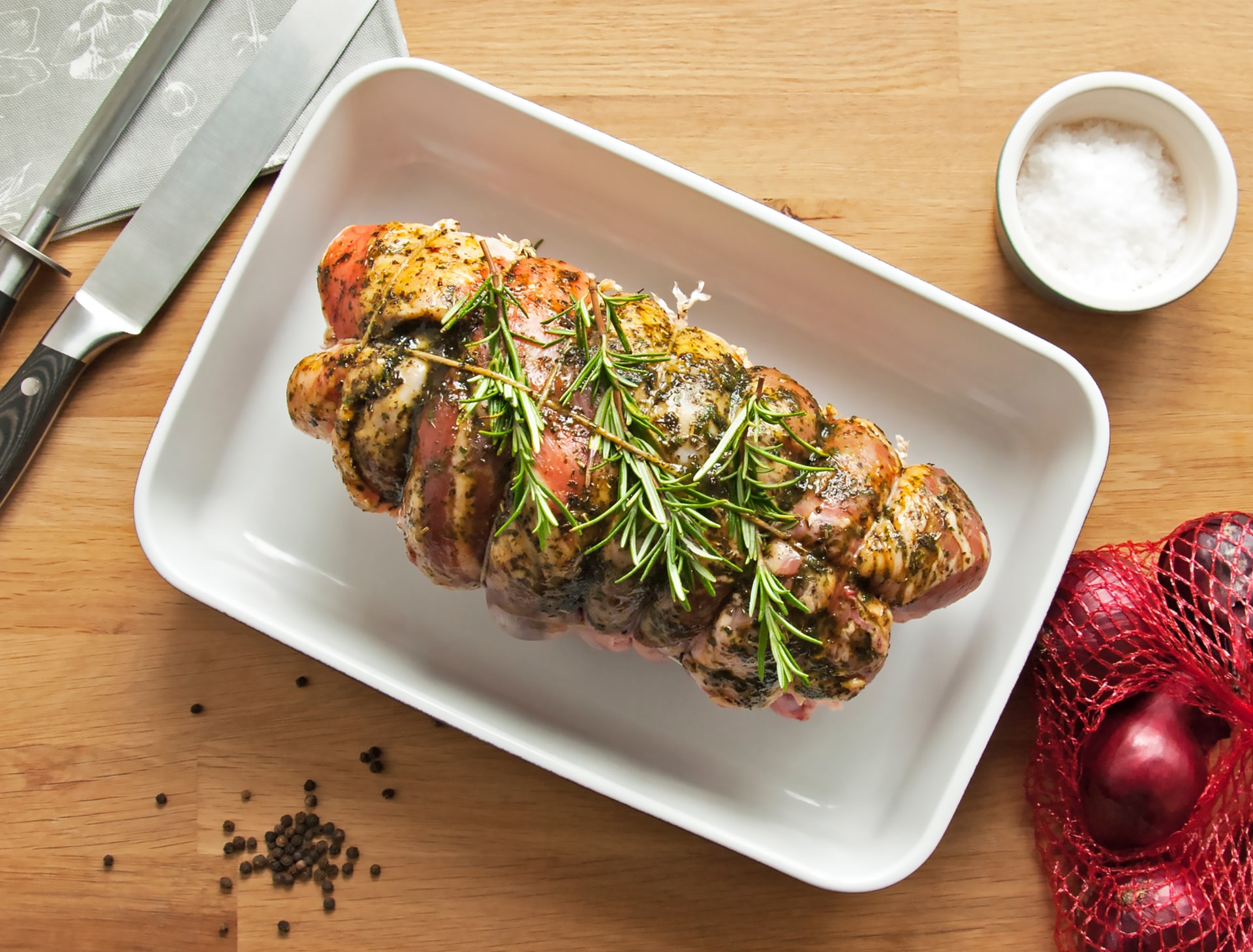 With its focus on serving traditional Greek dishes featuring the best ingredients, Elia Authentic Greek Taverna introduces guests to the tastes of Greek culture through its culinary repertoire. Whether you choose to dine here for lunch or dinner, you'll discover classic Greek specialties with creative interpretations.
For lunch, feast on Keftedakia, Greek meatballs with mint, onion, and parsley in a rich tomato sauce. The sumptuous Paidakia entree presents grilled lamb chops with lemon potatoes and Greek oregano. To witness a truly showstopping main dish, order the Psaria Psimena Me Alati, which consists of a whole Mediterranean sea bass baked in a salt crust.
Wines by the glass include cabernet sauvignon, merlot, chardonnay, and riesling. If you're up for a cocktail, try the Mykonos Breeze, flavored with Otto's Athens vermouth, white port, gin, tonic, and grapefruit bitters.
Elia Authentic Greek Taverna is open for lunch Tuesday through Sunday from noon to 2:30 p.m. Dinner service is from 4 to 10 p.m.
Location: 8615 W. Sahara Ave.
Telephone: 702-284-5599
Esther's Kitchen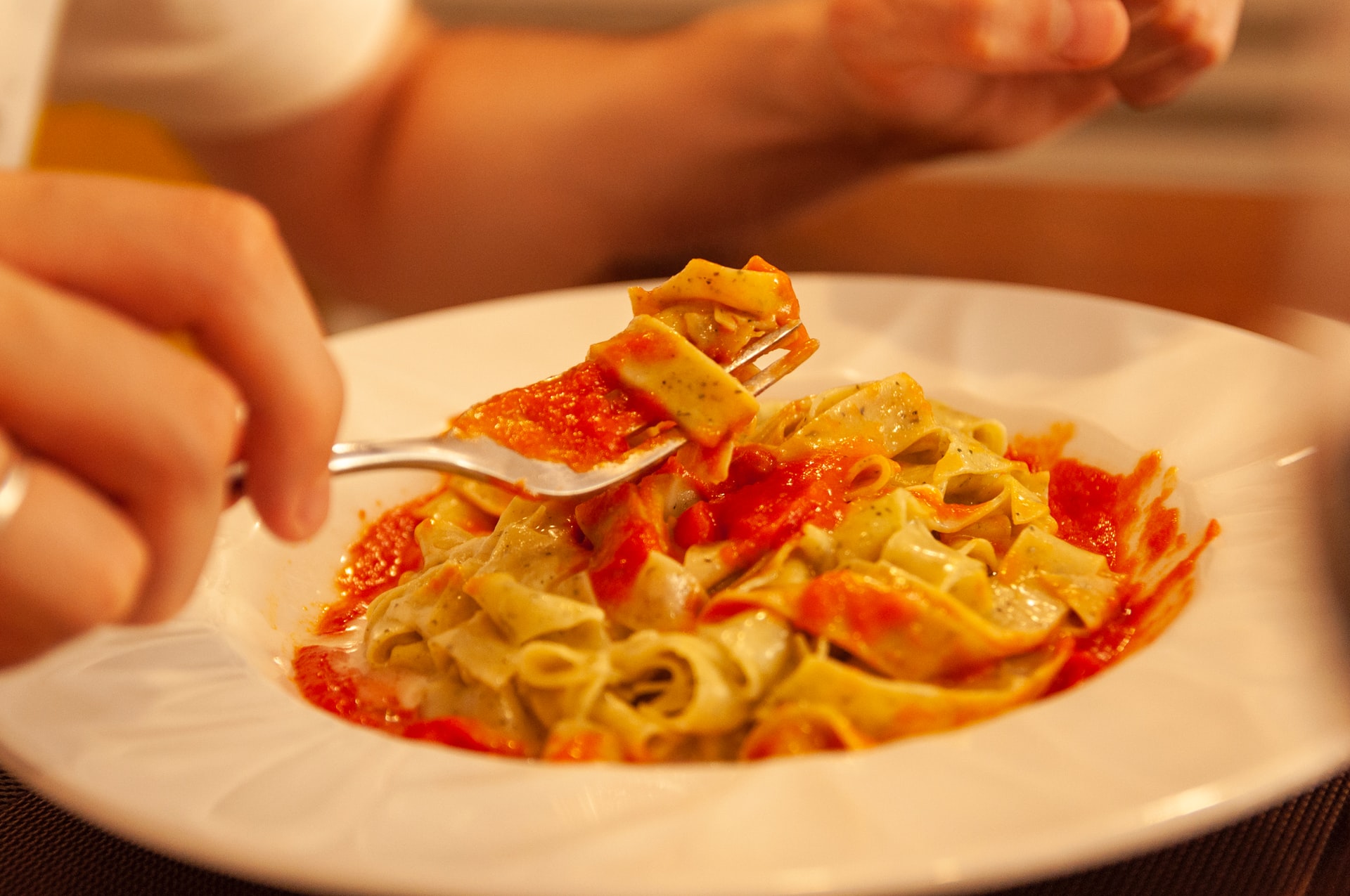 During a visit to the Las Vegas Art District, you're likely to spot Esther's Kitchen among the district's base of businesses. This lovely Italian dining establishment represents the best of neighborhood Italian restaurants: welcoming hospitality and creative fare inspired by seasonal ingredients. Owner Chef James Trees opened his first restaurant in his Las Vegas hometown to honor his great-aunt Esther, who inspired his passion for cooking.
Housemade pasta includes rigatoni served with black kale pesto, almonds, and Parmesan. Consider the tortellini served with bay scallops, English peas, and brown butter. Seasonal entrees incorporate flavors of the finest produce available in imaginative pairings with meats and seafood.
Pair your favorite dish with a glass of exceptional wine from Esther's Kitchen's wine catalog. Sample pinot noir and reds and Italian natives such as Sagrantino di Montefalco and Taurasi.
Esther's Kitchen is open for lunch Monday through Friday, 11 a.m. to 3 p.m.; dinner seven days a week, from 5 to 11 p.m.; and brunch from 10 a.m. to 3 p.m. on Saturday and Sunday.
Location: 1130 S. Casino Center Blvd., Suite 110
Telephone: 702-570-7864
Makers & Finders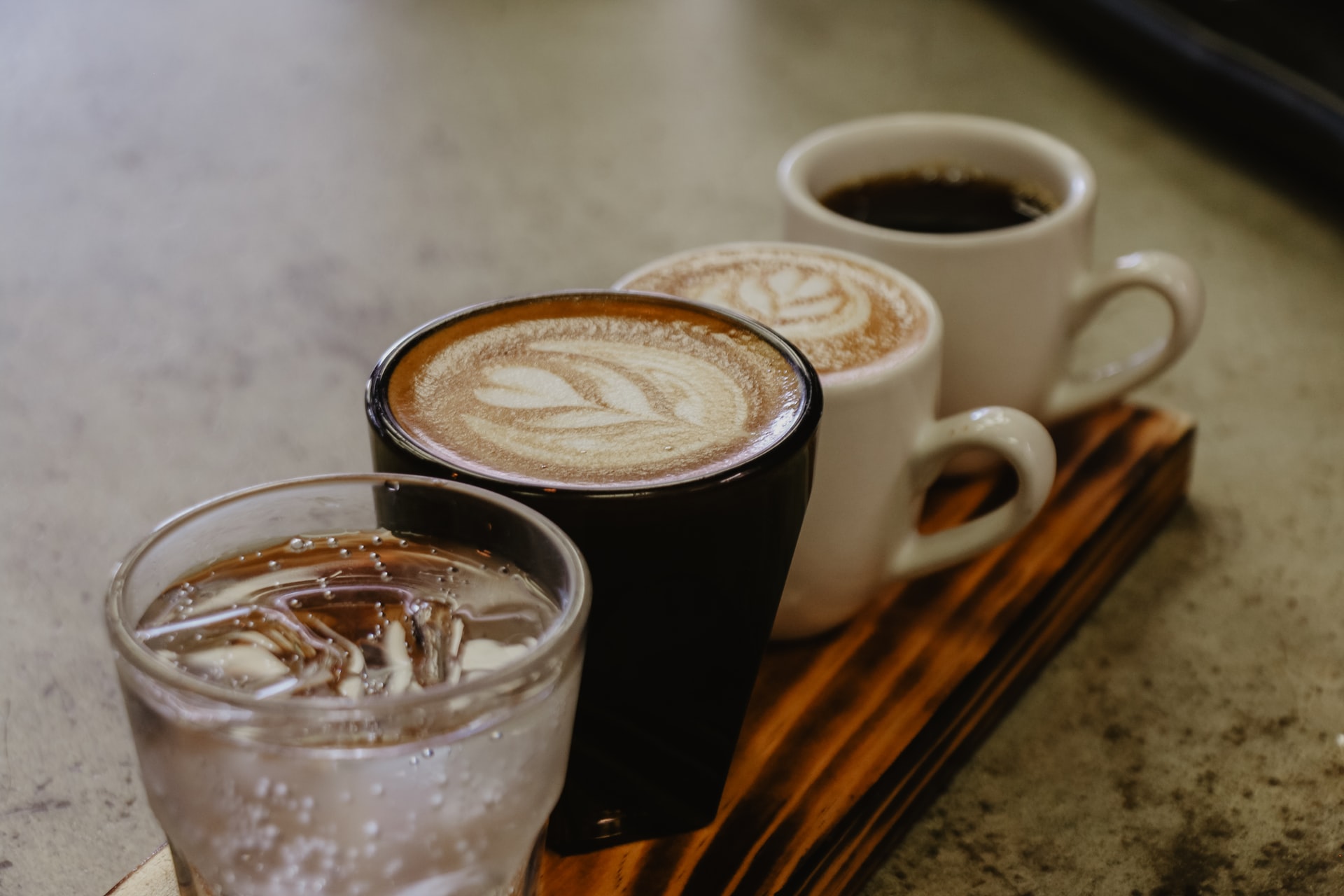 What happens when you combine a lively restaurant with a coffee bar? You get Makers & Finders, a place where specialty coffee, Latin-inspired food, and culture are at the core of this business. Whether you're looking for a morning pick-me-up or a java jolt during the day, you'll enjoy a spectacular coffee experience. From cold brews and cappuccinos to vanilla chai lattes and macchiatos, Makers & Finders celebrates bringing the community together over coffee.
In addition to the beverages, Makers & Finders also showcases a delightful menu of South American dishes. Breakfast favorites include a braised chipotle chicken omelet and chilaquiles. The popular lunch bowls feature grilled filet mignon or New York strip steak served with rice, beans, and queso fresco. For dinner, you can dig into shrimp or ceviche nachos or sample garlic lime chicken served with pan-seared asparagus, chimichurri, and yucca mash.
If you're hosting a large-scale event, consider requesting a custom pop-up espresso bar. The setup comes with a latte artist from Makers & Finders, an espresso machine, and a grinder.
Locations: Las Vegas Arts District, 1120 S. Main St., Suite 110 | Downtown Summerlin, 2120 Festival Plaza Drive, Suite 140
Telephone: 702-586-8255
Other Mama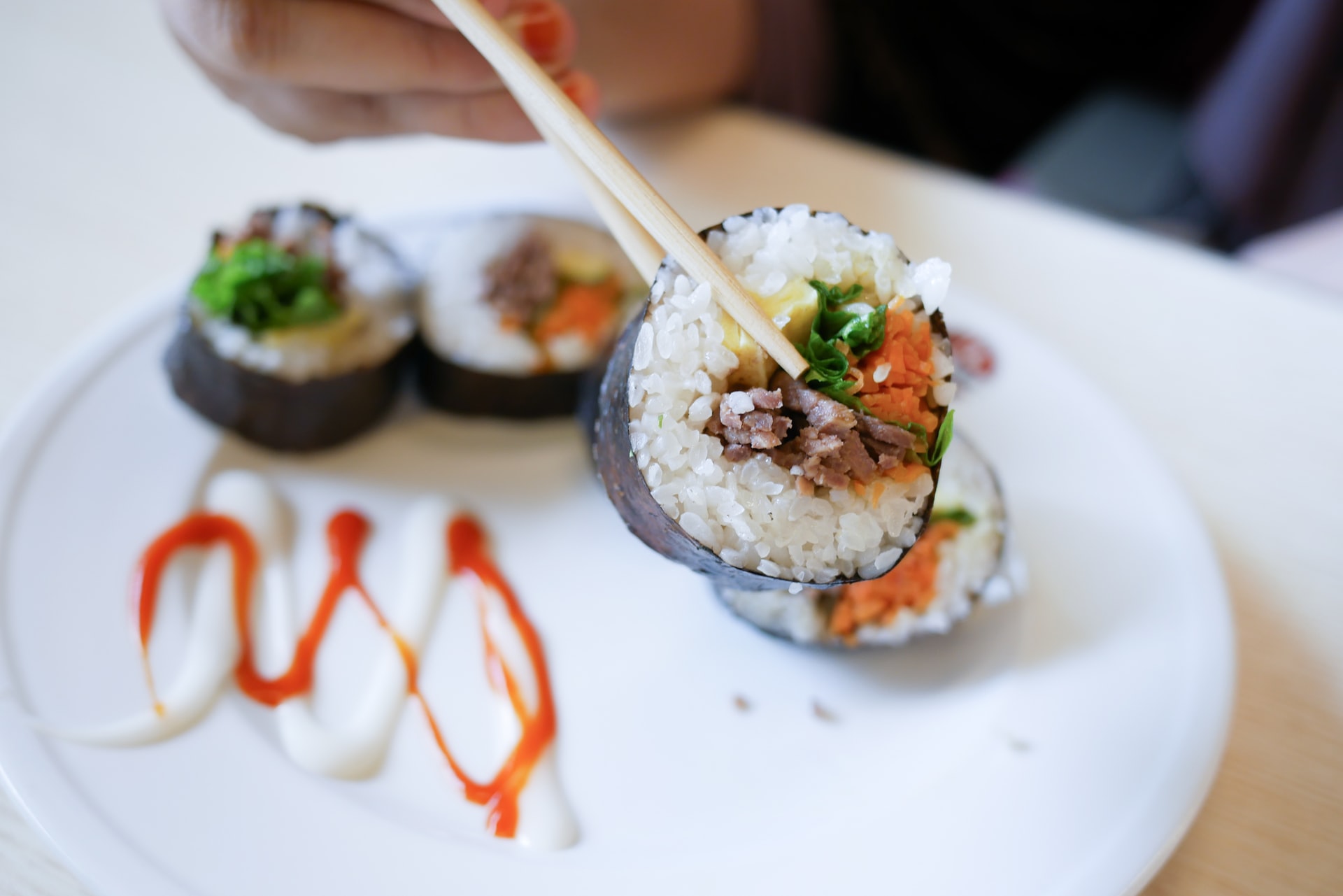 Award-winning Chef Daniel Krohmer has spent practically his entire lifetime using food to teach people about the values of diversity, discovery, and education. In 2015, he created Other Mama in Las Vegas to give guests an exploratory dining experience to taste the highest quality ingredients starring in imaginative preparations. A GQ magazine review called it "one of the best restaurants you'll find anywhere in America."
If you want to taste some exceptional seafood, you'll find it at Other Mama. Sample a spectacular seared tuna tataki or whitefish carpaccio, or select from the restaurant's raw bar for the freshest oysters, clams, and mussels from the West Coast.
Delight your senses with a carefully crafted house cocktail, such as the Viviana, with its mix of Grand Marnier, orange bitters, silver tequila, and framboise. You can order beer and wines by the glass or bottle, or you can taste the exceptional Japanese sake from the menu selection.
Other Mama is open for service seven days a week from 5 to 10 p.m.
Location: 3655 S. Durango Drive, Suite 6
Telephone: 702-463-8382
We hope that this restaurant overview will encourage you to take a culinary discovery of your own in Las Vegas. What did you think about the establishments we featured here? Did we overlook one of your favorites? Send us a note or call us at 702.222.9999 and let us know. Our personal injury and accident attorneys enjoy sharing our favorite places to eat in the Las Vegas area.