5 Best Bars in Reno, NV for Craft Beer
Thirsty for a microbrew or a high-gravity craft beer? Reno, Nevada, is home to a host of excellent watering holes with bartenders ready to refresh your thirst with an obsessive menu of craft beers boasting outlandish names. The biggest little city in the world features taprooms filled with specialty brews for the discerning beer drinker. Here is De Castroverde Personal Injury and Accident Lawyer's guide to five of the best bars in Reno for craft beer.
The Depot Craft Brewery and Distillery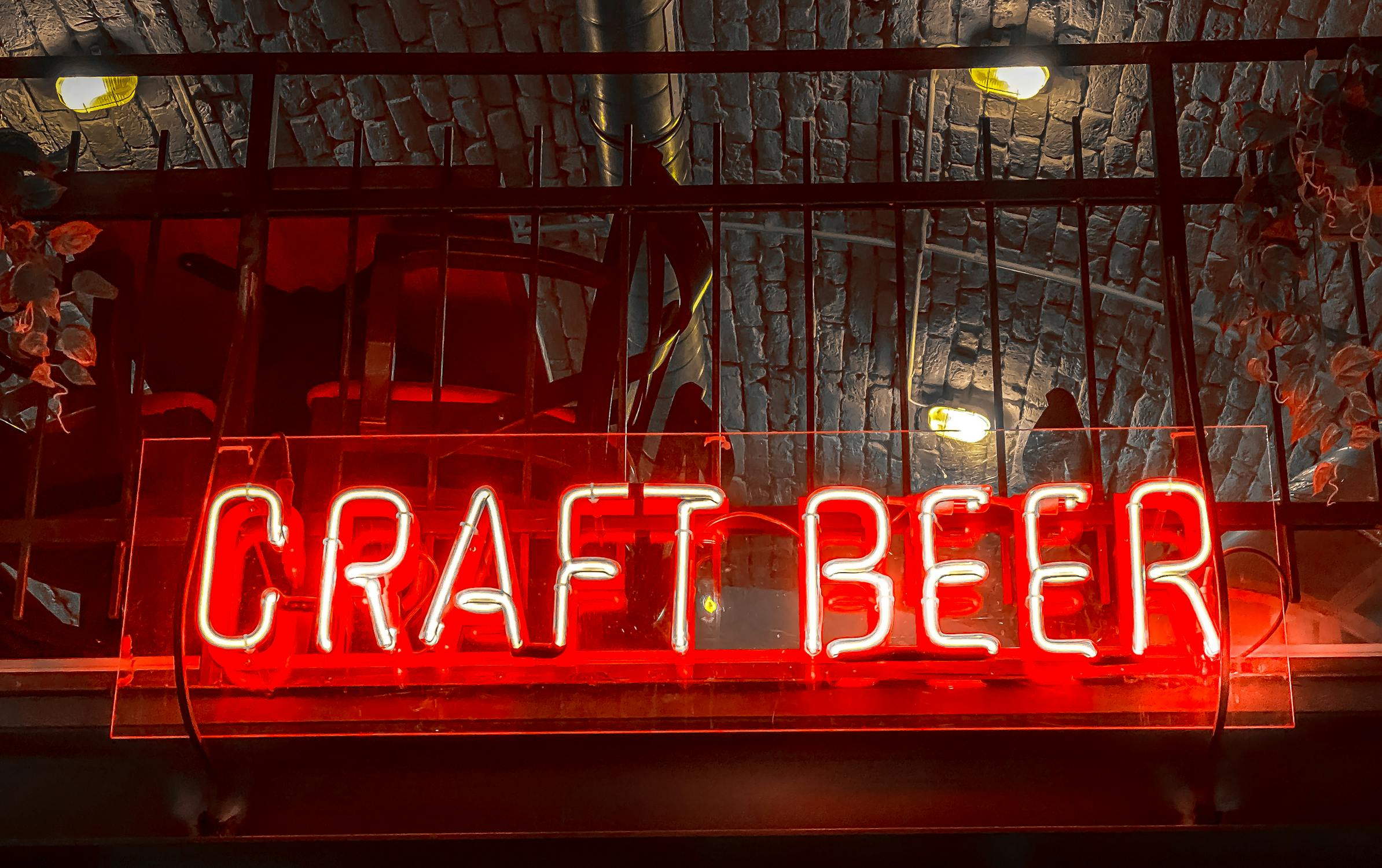 Built in 1910 to serve as headquarters for the Nevada-California-Oregon Railway, the three-story brick building that houses The Depot Craft Brewery and Distillery is a mirror of the Old West. The industrial-chic interior revitalizes this century-old building and adds to an ambiance of modern innovation rooted in tradition.
The passionate team sources ingredients from local suppliers, and, aside from the refreshing brews, the Depot offers an extensive menu. Dinner options include a cast-iron filet mignon served with roasted garlic mashed potatoes, asparagus, crispy shallots, and Madeira mushroom sauce. Their fine brews include Buckle Bunny, a raspberry ale, and The Wonderful Neighbor, a fruited sour beer. Cash in on 50% off your flight of the S.M.A.S.H. — single malt and single hop — beer series when you buy a six-pack, and take advantage of happy hour discounts Tuesday through Sunday from 3 p.m. to 5 p.m.
Location: 325 E. Fourth St., Reno.
Hours:
3 p.m. to 9 p.m. Tuesday and Wednesday.
11 a.m. to 9 p.m. Thursday.
11 a.m. to 10 p.m. Friday and Saturday.
11 a.m. to 3 p.m. Sunday.
Pigeon Head Brewery
Founded in 2014, Pigeon Head Brewery brews traditional German-style lagers. Bryan Kenneth Holloway, a graduate of the World Brewing Academy, is the co-owner and head brewer at Pigeon Head Brewery, along with fellow co-owner Peter Crooks. Their taproom is a great spot for the beer-drinking community to unite. Knowledgeable bartenders tap and pour crisp flavored pilsners, traditional German black and red lagers, and well-balanced pale ales.
Try the traditional American wheat ale brewed with a large amount of fresh raspberry puree. Or you might prefer a low alcohol blonde ale with a hint of local sweet honey or a light pale ale brewed with rye. Stop by to enjoy weekly beer specials with indoor views of the brewhouse or pick up a case to take home.
Location: 840 E. Fifth St., Reno.
Hours:
2 p.m. to 8 p.m. Monday through Thursday.
Noon to 8 p.m. Friday and Saturday.
Noon to 6 p.m. Sunday.
Brasserie Saint James
The Brasserie Saint James is a rustic pub-like spot in the historic Crystal Springs ice and water building in Midtown Reno. Their craft beer selection blends tradition and trends with their lineup of lagers and gold medal-winning ales. They brew their beers with pristine Sierra mountain spring water drawn from their own source, located 285 feet below the brewery. Medal-winning brews include a red farmhouse ale, a Belgian tripel, and a Mexican-style lager. Classically trained brewers and talented bartenders at this Wells Avenue District brasserie also craft signature cocktails with fresh ingredients, house-made syrups, and premium spirits.
Did we forget to mention their old-world European comfort dishes and American classic pub fare? A few menu options include pan-seared filet mignon served with brandy and cracked green peppercorn sauce, pan-seared salmon, and peppered shrimp. Not to be overlooked is the satisfying brasserie burger topped with caramelized onions, sauteed mushrooms, sharp cheddar, and house-made tomato jam. Sit back and relax in your choice of indoor or outdoor seating while enjoying a fine beer crafted to perfection.
Location: 901 S. Center St., Reno.
Hours:
3 p.m. to 9 p.m. Tuesday.
11 a.m. to 9 p.m. Wednesday through Friday.
10 a.m. to 9 p.m. Saturday.
10 a.m. to 8 p.m. Sunday.
Imbib Custom Brews
With over 25 years of combined experience as at-home brewers, Jason Greene and Matt Johnson co-founded Imbib Custom Brews. Their flagship location is a great neighborhood hangout with a welcoming atmosphere. Here, you can grab award-winning brews and pair them with a bratwurst, some empanadas, or French fries. Imbib creates some of the most diverse lineups of craft beer in Reno.
There is a beer crafted to please every palate with a variety of 20 taps. Their extensive selection includes Cutthroat cream ale, which is made with corn and lightly dry-hopped, Golden Child ale that's full of spice with hints of pear and honey, and Snow Bro Cold IPA that's triple dry-hopped to punch you out cold.
Location: 785 E. Second St., Reno.
Hours:
1 p.m. to 8 p.m. Monday and Tuesday.
1 p.m. to 10 p.m. Wednesday through Saturday.
1 p.m. to 8 p.m. Sunday.
Revision Tap Room at Pignic
Revision Brewing Company at Pignic is a friendly suburban pub in downtown Reno's Riverwalk District. Downstairs, you'll find a full bar and community grill yard where you can bring your meat. Venture upstairs and discover the relaxed speakeasy-style Revision taproom. Revision pours out award-winning beer, and helpful servers hop to it in The Study, The Trophy Room, and The Parisian Powder Room. Pignic is a chilled spot to enjoy a relaxed evening, and you can even bring your furry pal along.
Barrel-aged brews tantalize your palate, and you can choose from eight exceptional beers. Jeremy Warren, founder and chief brewmaster of Revision, is famous for his India pale ale (IPA) brews. The DIPA is a doubled-up IPA with aromas of citrus and pine and resiny notes of orange, tangelo, and peach. Besides Revision's renowned IPAs, you can enjoy Mexican or American lagers as well as blonde or red ales. Cruise down to Revision Brewery at Pignic and try these exceptional beers yourself.
Location: 235 Flint St., Reno.
Hours:
3 p.m. to midnight, Monday through Friday.
Noon to 3 a.m. Saturday.
Noon to midnight, Sunday.
So, there you have it. That's our list of the five best bars in Reno for craft beer. Whether you're thirsting for a sour IPA, a black lager, or a crisp pilsner, De Castroverde Personal Injury & Accident Lawyer has you covered. Check out any or all of these craft beer brewing spots, and let us know if we missed your favorite taproom.
Photo Credit: Red and White Neon Lights by Nextvoyage is licensed with Pexels