Toxic Metals Found in Common Baby Food
Public health experts with the Food and Drug Administration and World Health Organization have long warned about the dangers of exposure to high concentrations of certain types of toxic heavy metals such as lead, cadmium, mercury, and inorganic arsenic.
Of particular concern is their effect on the most vulnerable among us: babies and young children. Many studies have pointed to a link between exposure to these metals and neurologic dysfunction, such as lower IQs, hyperactivity disorders, and autism.
In 2021, a well-publicized Congressional investigation raised concerns even higher. The report found that many widely available baby foods produced by major manufacturers contained dangerous levels of these heavy materials. The report has prompted calls for regulatory changes and the filing of many lawsuits.
As parents, we do everything we can to protect our children. Here's an overview of baby food health issues and what you can do if you believe toxic baby food has affected your child.
What Are the Concerns About Baby Food?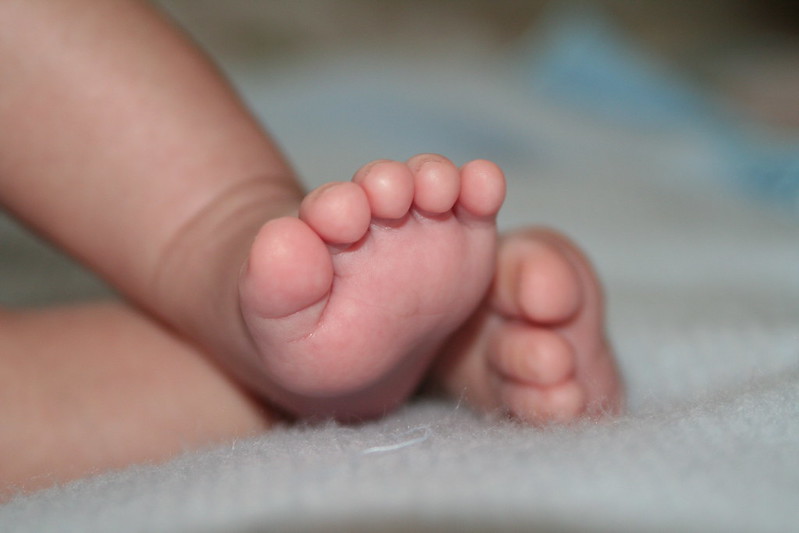 It's impossible to escape exposure to toxic metals such as cadmium or lead. These materials exist in nature but also make their way into soil and water from items such as pesticides, fertilizers, or other types of pollutants. As a result, the toxins often end up in our food. It's problematic and worrisome, however, when the materials reach certain dangerous concentrations or when vulnerable populations such as babies become exposed at an alarming rate.
The U.S. House Subcommittee on Economic and Consumer Policy of the Committee on Oversight and Reform found that "commercial baby foods are tainted with significant levels of toxic heavy metals, including arsenic, lead, cadmium, and mercury," and that "exposure to toxic heavy metals causes permanent decreases in IQ, diminished future economic productivity, and increased risk of future criminal and antisocial behavior in children." This report raised widespread questions about the state of baby food safety nationally. The committee based its conclusions on a review of documents it request from seven companies, though only four responded.
In certain instances, the committee's investigation found that levels of metals in baby food products were exponentially higher than allowed under existing regulations for products such as bottled water. Regulations, for example, allow up to 10 parts per billion of inorganic arsenic in water — some baby foods in the study showed levels 91 times that amount.
What Are the Symptoms of Exposure to Heavy Metals?
Chronic exposure to heavy metals, through sources such as baby food, typically doesn't produce noticeable symptoms. The effects of long-term exposure develop slowly, over time, rather than appearing suddenly and severely.
As a result, some doctors say they do not recommend testing young children based on baby food concerns alone. That's partly because gradual exposure is not likely to produce high enough levels to register in blood tests, and a positive result would not change the recommended treatment. (They add that tests might be indicated in cases of more acute exposure, such as a child who lives in an older home with lead-based paint.)
What Should Parents and Guardians Do?
Experts say it's important for parents to know the facts and not overreact. If you have concerns regarding baby food exposure, schedule a consultation with your doctor to understand the best medical steps to take to keep your children safe. Not all baby foods on the market contain concerning levels of heavy metals, so you can take steps immediately to minimize your risks.
Some rice cereals, for instance, have extremely high levels of arsenic, while certain juices can contain harmful levels of dangerous metals. Parents can make safer choices such as buying oatmeal and multi-grain cereals, according to HealthyBabyFoods.org, or by serving tap water instead of juice (as long as you're confident you don't have aging water pipes, which can also result in lead exposure.) In the wake of the report, Beech-Nut recalled one lot of rice cereal believed to have high levels of arsenic and announced plans to exit that line of business.
Safe Products and the Law
Manufacturers and retailers are required under the federal Food, Drug and Cosmetic Act to ensure the products they make or sell are safe and do not contain excess levels of dangerous toxins as delineated by various federal regulatory agencies. In response to the Congressional baby food report, the FDA issued a lengthy update highlighting its policies and practices and the challenges of monitoring heavy metals in baby foods. The agency pointed out instances where it has taken action against manufacturers in response to high levels of heavy metals in their foods.
The issues involved have also become matters for litigation. According to Food Safety News, more than 80 lawsuits have already been filed against some or all of the manufacturers named in the Congressional report. The suits contend that the companies "knowingly sold baby food products containing heavy metals and did not disclose this in their marketing," according to an order from the U.S. Judicial Panel on Multidistrict Litigation. The panel denied a request to consolidate the claims under a single judge. As a result, individual claims will be handled separately in venues around the country.
The discussion of the issue remains a top item for policymakers. The subcommittee that created the report made recommendations for improved regulations, such as establishing standards for mandatory testing, requiring parent warnings and other wording on labels, and encouraging a voluntary phase-out of toxic ingredients.
If You Have Questions or Concerns About Baby Food Safety
The recent Congressional report on the presence of heavy metals in baby food is unsettling. If you have concerns that your child is showing signs of exposure to these toxic materials, you might want to discuss your case with an experienced baby food attorney.
The product liability team at De Castroverde Personal Injury and Accident Lawyers of Las Vegas has extensive experience in all types of product liability matters, including those arising from contaminated food or other consumer products. Our team will evaluate your case for free and recommend ways to proceed based on facts and the law. Call us or contact us online today.