How to Document a Car Accident
Over several decades, as engineering methods have improved, driving has gotten statistically safer. But it's still dangerous, given the number of cars on the road and the speed they sometimes travel. Even if we assume that every driver is paying full attention and abiding by all the laws, the chance of an accident is always there.
We hope you never have to deal with an accident. But if you do, the team at De Castroverde Law Group wants you to be prepared. Assuming you are not seriously injured, here's how to document a car accident to protect your rights to the fullest extent.R
Car Accidents in Nevada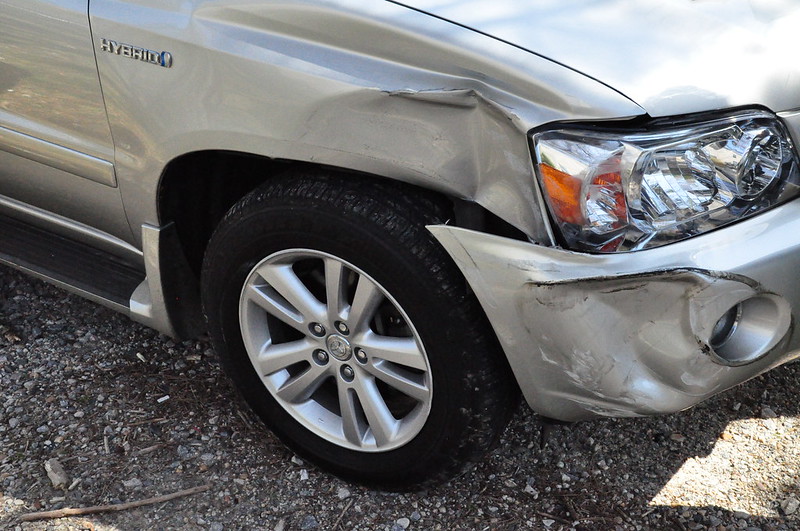 The Nevada Department of Transportation used to publish annual figures on the number of traffic crashes in the state, but the most recent data available is from 2010. During that year, Nevada saw more than 51,000 crashes statewide, with almost half of them taking place in Las Vegas. Given the state's growth, it's likely that number has only increased, resulting in countless injuries, property damage, or worse. The DOT has updated the number of fatal crashes over the past decade. Those average about 300 per year or a little less than one per day.
Preparing For The Worst Case
The first step in properly documenting a car accident takes place before you start the car. According to the Insurance Information Institute, make sure that you keep proper documentation in the vehicle at all times. It's important to do this even if the accident is ultimately not your fault. Key documents include your car's registration and insurance card, and the name of your leasing agent if the car is leased. It's also wise to build yourself an emergency kit for your trunk that would include flares, cones, and emergency signs.
How To Document A Car Accident
It's often hard to think straight after a car accident. If you are able, insurance experts say you should follow some important steps to make sure that you have all the information you need for whatever comes next.
Get out of harm's way. Think safety first, not documentation first. Pull to the side of the road carefully as soon as you can. Lead with caution; however, some carjackings begin with a deliberately triggered accident. If you suspect that's the case, proceed instead to a safe, well-lit place or a police station.
Lead with concern. You can sort out the details at another time. Make sure everyone is OK. If anyone is injured, place a 911 call to seek emergency help.
Don't go anywhere. In an unfortunate circumstance where you collide with an unattended parked car, make a good faith attempt to find the driver. If you can't, you must leave a note with your name and phone number. At the same time, make notes on where the accident occurred, along with the car's make, model, and color.
If the other driver is still on scene, exchange the information you both need to start an insurance claim. According to Allstate, this includes full names, addresses, and phone numbers. You also want to collect their driver's license number, insurance company information, make, model, and license plate of the car, and the location where the collision occurred.
Get names, addresses, and phone numbers of witnesses, if any. In a very severe accident, police will take witness statements, but the more information you have on hand, the easier it will be if you need to make a claim.
Take pictures. Cellphones are ubiquitous today, and there's no better evidence than visual evidence. Capture the conditions of both cars from various angles, and try to include the license plates. The photos may ultimately offer valuable information to your insurance company or the other driver's insurance company in processing your claim, or even after that should a case ever have to go to court.
Think ahead. Ask the police officer when, where, and how you can get a copy of the police report, which will be necessary as you process an insurance claim or if you have to sue should negotiations with the insurance company prove unsuccessful. In some cities, the police may not come to the scene, especially if the accident is minor. In that case, learn the process for filing your own report so there is at least some official documentation on the record.
Making an Insurance Claim
The onus will be on you to report the accident to your insurance company. Start with your own company, as they can give you good advice about the process, as well as what other items you may need to document the claim. If you believe the other driver is at fault, sometimes your insurance company will pursue the matter with the other driver's insurance company. But since every company handles things a little differently, you may also end up contacting that person's insurance company yourself.
It is during the claims process, and the subsequent lawsuit, if there is one, where the information you documented at the scene will become vital. That information will form the basis for how the claim is adjudicated and ultimately paid. You may have to answer questions from the insurance company via phone as well.
De Castroverde Law Group can help if you also need to file a personal injury claim, which may involve both physical and emotional damages. Filing a personal injury claim is sometimes an easier way of obtaining compensation without having to go to court. If discussions toward a settlement fail, then you can always file a later lawsuit.
Protecting Your Rights After a Car Accident
Motor vehicle accidents can range in severity from minor to devastating. Don't assume anything about your accident. Consult with the experienced counsel and staff at De Castroverde Law Group, representing clients in Las Vegas and other parts of Nevada. Our team has extensive experience in personal injury law and can evaluate your case to advise you on the potential for financial recovery for injuries, medical care, emotional trauma, and pain and suffering. Call us or contact us online today for a consultation.