4 Tips for Filing Accident Claims
The odds of getting into a car accident are against us. According to a widely reported survey from the company Esurance, more than 75 percent of U.S. drivers have been in at least one accident during their lifetimes. We hope it never happens to you, but if it should, there are important steps you need to take after a collision to protect yourself and your family, both legally and financially.
One of the most important of these is filing an accident claim with the proper insurance company. What is a claim? It's the formal process of requesting compensation for injuries and property damages tied to that accident.
Procedures vary depending on the state you are in and the company that provides your insurance. The personal injury and accident team at De Castroverde Law has pulled together its top tips for filing accident claims in Nevada, so you can be sure your claim is filed correctly and on time.
4 Tips for Filing Accident Claims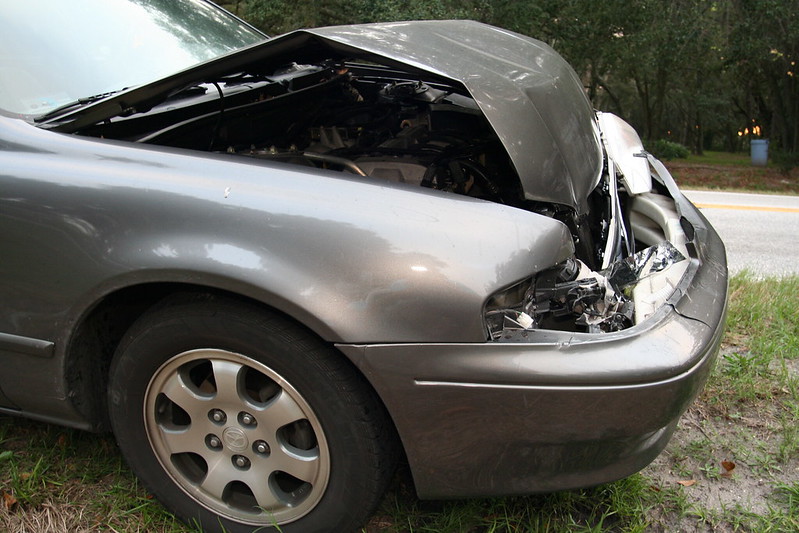 Auto insurance is required in Nevada and many other states. The purpose of auto insurance is to protect you and others on the road financially from devastating financial losses in accidents. At its basic level, insurance is a contract where you agree to provide premiums and the insurance company agrees to reimburse you for personal injury and property losses. Insurance provides peace of mind.
The first step in that process is to file an insurance claim with your company or with the other driver's company. This is generally a straightforward process that involves discussions with claims agents, interactions with claims adjusters, and a related but modest amount of paperwork. But, it's important that it be done right.
It goes without saying, but when you are on the scene of an accident, your first priority is the health and welfare of people involved — you, your passengers, and the individuals in the other cars involved.
Know Your Policy
Some accidents thankfully will be minor in scope. This might make you wonder: Do I always have to report an accident, even if nobody was hurt and damage was limited? The answer to that question is that most insurance companies want to know of any incident that might at some point result in a claim. That's because circumstances can always change later. Make sure you are aware of what your insurance company requires so you do not do anything to void your policy. In an instance where someone was hurt, there's no choice: Make your insurance company aware.
Note that giving the insurance company notice is not necessarily the same thing as making a claim. If, for instance, the cost of repairs will not exceed the level of your deductible, it may not make sense to proceed with a claim, since making a claim can increase your premiums. Know your policy and know your deductible while making a decision on filing a claim.
Consider Your Claim Options
One of the things that may seem confusing in the aftermath of an accident is deciding which company to use for your claim — your own, or the other driver's company. The decision depends on several different variables, such as who is at fault, the extent of the damage, and the existence of injuries. QuoteWizard, a company owned by Lending Tree, has put together a useful decision tree to help guide the various choices you may face.
Gather Information
Your claim will rely heavily on providing personal information. You will need to get the contact information and auto insurance details from the other driver (and you will have to provide your contact info to the other driver). Because the insurance company cannot be on-site in the moments after the accident, you should take photos. Capture pictures of the scene as well as the damage to your car and the other car. If the circumstances allow it, get the contact info for any witnesses, as they may be able to add details on what happened. We have a blog going into more detail about the steps to take after a car accident, it will help with any more questions.
Contact the Insurance Company
It's not necessary to do this on the scene, but within 24 hours or so you should plan on contacting your insurance company, the other driver's insurance company, or both. This initial contact will likely be simple to put the companies on notice of a pending claim.
When it comes time to file the claim, you will need to have some specific information available. This includes your policy number, the police report number, details about the accident including the time, date, and place, the other driver's name and insurance information, and any witness contacts.
The insurance company is going to want to plan with you to send an adjuster to see the car. The adjuster will take his or her own photos as part of making their own estimate of the cost of the repairs. It is possible that the adjuster can do their work via phone. If it requires an in-person meeting, and the car is at the shop, you may need to arrange the visit with the mechanic. You should not authorize repair work to start until the adjuster submits a cost estimate. Once the groundwork is established, you can probably expect the claim to be processed and closed in 30 days or so.
Let De Castroverde Personal Injury & Accidents Lawyers Help
It's not required that you use an attorney to file your claim. But, it can help in terms of making sure the details are all handled properly and accurately. Consulting with an attorney can also position you in the event of a lawsuit. The attorneys on the De Castroverde personal injury and accident team can help you collect the necessary information and evaluate the facts to decide on any potential legal action. Our team can help with a broad set of personal injury claims, including casino injuries, dangerous drugs, excessive force, medical malpractice, negligent security, pedestrian injuries, slip or trip and fall, and more. We will work to get you the justice you deserve. De Castroverde serves clients in Las Vegas and surrounding areas. Call us or contact us online today for a free consultation.